What are the Best Tips for Selling Stock Certificates?
Individuals interested in selling stock certificates hope to gain a profit from their value either as proof of ownership of stock that still has value or as collectors' items. These certificates are rarely used today because most trading of stock is done electronically. The best method of selling stock certificates is to first determine the value of the stock, if it has any, and then deposit it into an account. Those looking to sell certificates as collectibles should check out websites that list their worth to collectors.
Stock certificates were once issued to stockholders as physical proof of stock ownership. Individuals were presented with paper certificates that listed the name of the stock, the amount of shares issued, and the name of the stockholder. Those certificates fell out of favor in the modern computer age as most trades were executed electronically. Still, anyone holding old certificates should know the proper way of selling stock certificates to gain value from these pieces of paper.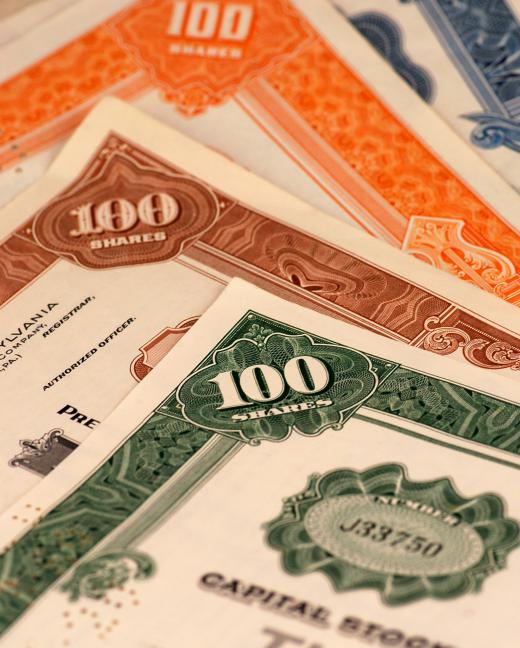 To start the process of selling stock certificates, those who own them must first determine their value. If the stock belongs to a company that still is actively traded on the stock market, the individual in possession of the certificate can simply check the current price. Unfortunately, it is likely that the certificate belongs to a company that no longer exists in the same fashion as when it issued the stock. In such cases, more work is required of the person holding the stock.
The best way to determine the stock's value, if it has any, is to locate the identification number on the certificate. That number can be tracked through time to represent any mergers or buyouts as well as if the stock has split since the certificate was issued. Once the value of the certificates is reached, the individual can sell them by cashing them out into his trading account. If he has no account, he can go about selling stock certificates by opening an account just for that purpose.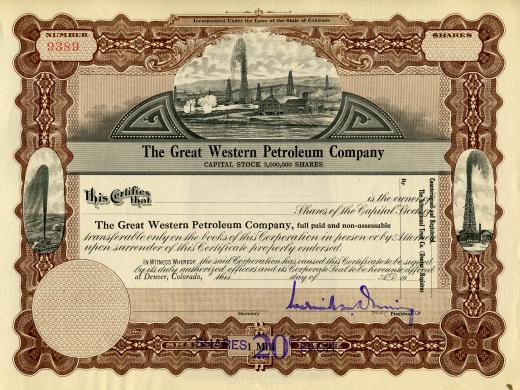 Some stock certificates hold value to collectors because they might be hard to find or because they might be particularly old. People interested in selling stock certificates to collectors should consult a website that offers current assessments of the market value of the certificates. Once they understand the certificates' worth, they can go about selling them to collectors either through specific websites devoted to collectors or by selling them on general auction websites.
AS FEATURED ON:
AS FEATURED ON:

By: Ken Mellott

Stock certificates indicate that their holder owns shares in a publicly traded company.

By: Markus Langer

Physical stock certificates are rarely used today.

By: Dana S. Rothstein

Old stock certificates may be valuable as collectible items.