What Are the Best Tips for Making Banana Chocolate Muffins?
The best tips for making banana chocolate muffins include choosing high-quality cocoa or chocolate and overripe bananas, experimenting with add-ins, and substituting standard ingredients to suit your needs or tastes. Chocolate selection requires attention to percentage of cocoa, type, and product ingredients. Bananas should be selected for their ripeness, and, if available, variety. Incorporating chocolate chips and nuts adds another layer of flavor and richness to the muffins, as do alternative sweeteners, flours, and milks, which are sometimes better suited to certain dietary restrictions or preferences.
The best banana chocolate muffins usually use high-quality cocoa. Chocolate baking bars with a higher cocoa content have a purer taste, with a dark, bittersweet flavor that provides contrast to the mellow, sweet banana notes in the muffins. A quality milk chocolate bar, however, can offer a tame, smooth flavor. Best results typically occur when you use baking chocolate in lieu of semi-sweet chips or candy bars, particularly if you're melting and stirring it into the batter. Products with additives, emulsifiers, and artificial color generally point to lower quality chocolate.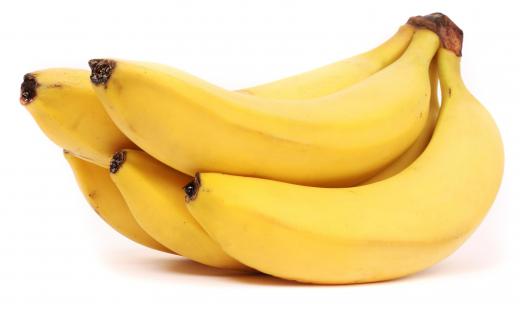 Using the right bananas can give you moist, sweet muffins. While black bananas are often far too mushy for eating fresh, they work well in quick breads like this. Their higher sugar and moisture content add a bright sweetness and bind the batter well. Experimenting with different varieties can also give the banana chocolate bread slightly different tastes. For instance, Manzano bananas are particularly sweet and have touches of apple and strawberry flavors.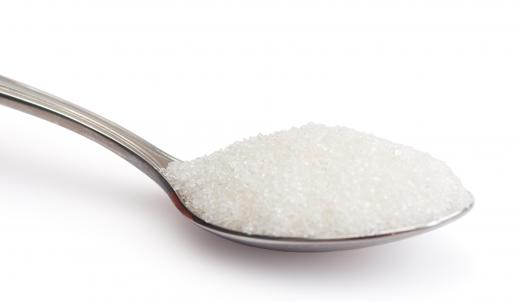 Add-ins can give your banana chocolate muffins complex flavor and texture. For double-chocolate muffins, stir in semi-sweet chips right before pouring the batter into the muffin tin. Seasonal nuts can also add another layer of taste and can make the treats a bit heartier. Pecans, walnuts, and hazelnuts, as well as chestnuts, pistachios, or almonds, all add their own distinct touches for unique banana chocolate muffins.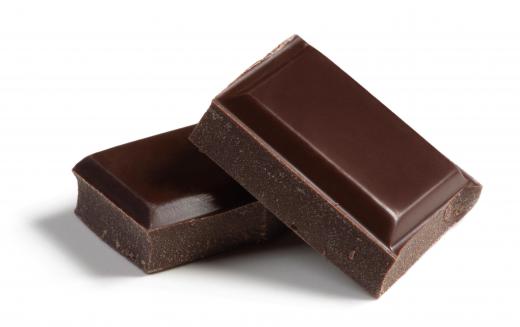 Substituting traditional flours and sweeteners for your banana chocolate muffins can produce interesting results that can surprise your taste buds and fit your dietary lifestyle. Instead of using white, granulated sugar, you can try brown sugar, honey, or even maple syrup. While all-purpose or baking flour is very common, oat, spelt, or almond flour, among others work just as well and change the flavor just a bit. Plant milks may also replace the dairy version. These substitutions accommodate special diets, like those with low-sugar or gluten-free and dairy-free requirements.
AS FEATURED ON:
AS FEATURED ON:

Bunch of bananas.

By: stasura

Granulated sugar, which is used to make banana chocolate muffins.

By: Andris T

Melted baking chocolate can enhance the flavor of banana muffins.

By: Marnel Tomić

For a healthier banana chocolate muffin, substitute carob chips for high-sugar chocolate chips.