What Are Coffee Muffins? (with pictures)
It is more natural to think of having coffee with a muffin than coffee in a muffin. Some chefs swear by coffee muffins though, for providing a flavorful cake with a much-appreciated caffeine kick. The basic recipe includes a simple cake batter made of eggs, flour, sugar and baking powder, bound not with water but a cold cup of joe.
Some prepare a fresh, especially strong pot of coffee with the intention of making coffee muffins. Others just save the remains of an old pot of coffee, which should yield the most robust flavor of the pot. In either case, fresh or stale coffee will not matter. The bolder the flavor of the coffee, the better.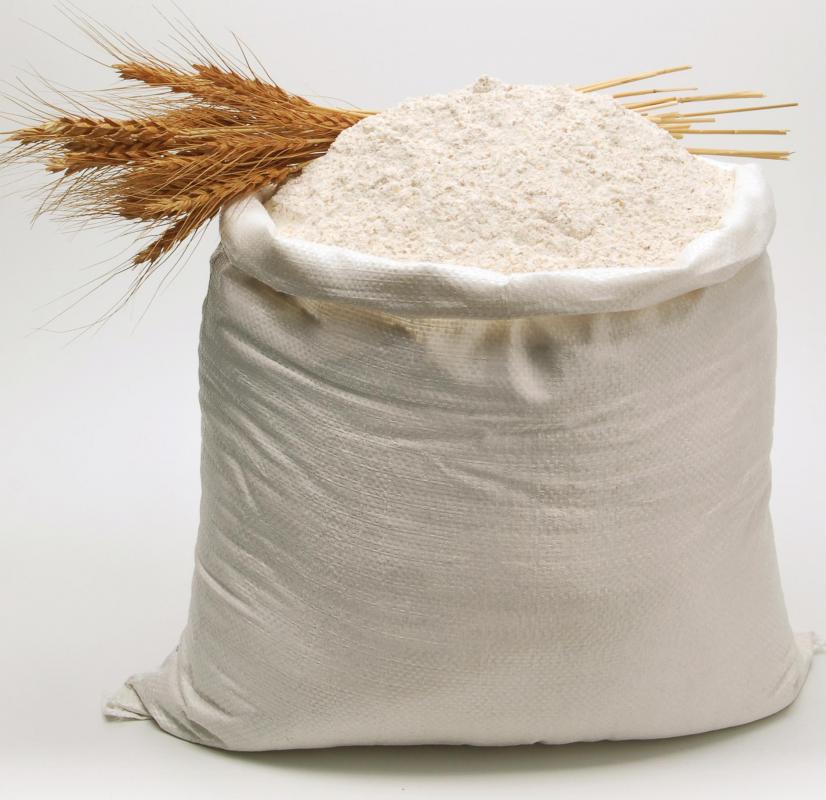 Making about 15 coffee muffins requires an oven set to 400°F (about 200°C) and basic pantry ingredients. It will take 2.5 cups (about 275 g) of flour, two eggs, 1 cup (about 110 g) of sugar, and 2 tsp. (about 10 g) of baking powder. A recipe at the Divine Caroline culinary Web site also adds 1 cup (about 225 ml) of plain yogurt as a binding agent to this equation, along with whole wheat flour instead of all-purpose or enriched white flours, which also are acceptable.
The dry ingredients are whisked in a bowl. Then, the yogurt and, finally, 1 cup (about 225 ml) of cold coffee is whisked in too. Once the cake batter is whipped and dough-like, but not overly so, it is poured into greased muffin tins that can be adorned with crushed nuts and even some citrus zest before baking for at least 15 minutes. If the batter is whipped too vigorously, too many texture-building air bubbles may be removed before baking.
Sticking with just coffee as the star of coffee muffins is like sticking to tacos with just meat and nothing else inside. Cooks often will add complementary ingredients like crushed nuts, blueberries, or candy-like chocolate or pralines to improve the flavor profile. For instance, a banana coffee muffins recipe, from Food Network celebrity chef Paula Deen, makes a dozen muffins with just one egg, 0.33 cup (about 76 g) of butter, four mashed bananas, 1 cup (about 230 g) of toasted pecan pieces, 1.5 cups (about 345 g) of flour, a pinch of salt, 1 tsp. (about 5 g) of baking powder, 1 tsp. (about 5 ml) of vanilla, and 0.75 cup (about 175 g) of sugar. The bananas and vanilla add a distinctive flavor, and the nuts add some crunch — both in the batter and sprinkled on top just before baking.
Coffee, one of the ingredients in coffee muffins.

Wheat flour is a healthier alternative to the enriched white flour used in coffee muffins.