What Are the Best Tips for Maintaining Brick Homes?
Although brick homes are usually simple to care for, periodic maintenance is still required. When cleaning brick houses, it is very important not to use high pressure or harsh abrasive to do so. Older brick homes often show signs of mold, but this is easy to remove with household cleaners. Brick walls may sometimes leak, so it can be a good idea to seal them, especially if the bricks are part of the home's foundation.
A common method of cleaning brick homes is by using a pressure washer. This should be performed only on low pressure so as not to damage the mortar. If a pressure washer is not available, a garden hose with a spray attachment can be used instead. It is a good idea to use an attachment that disburses water over a wide area rather than directing it into tiny cracks, as the water could then get into the pores of the bricks and weaken them.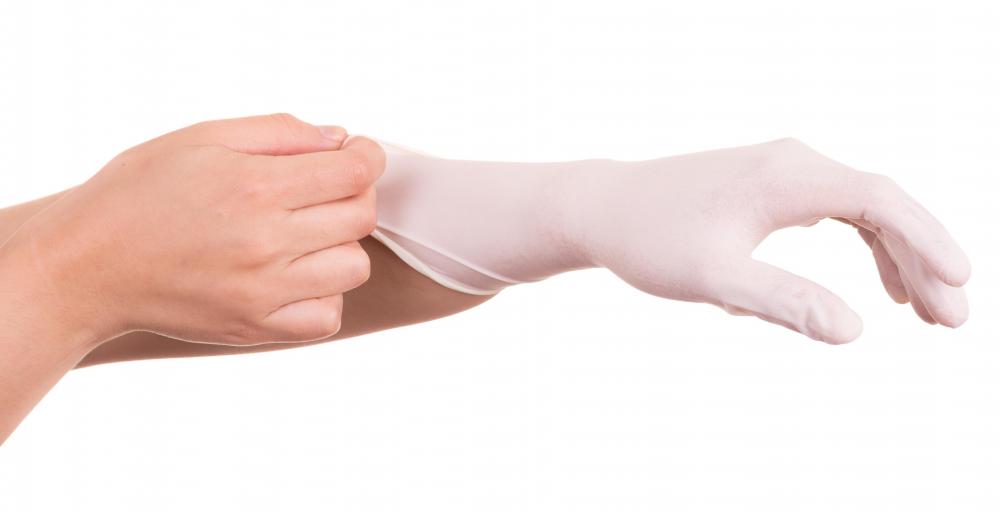 If using a pressure washer, a mild household cleaner can be used, but if using a garden hose a container of siding cleaner might be ideal. One of these cleaners attaches to the end of a garden hose so there is no need to mix chemicals. Grainy cleansers or ones that are especially strong ought to be avoided because harsh chemicals sometimes strip the color from the brick and grainy ones could cause damage to the mortar or the bricks themselves.
Should mold appear on brick homes, this is easily cleaned with a solution that is 1/4 bleach and 3/4 water. The area can simply be scrubbed down with a scrub brush and then rinsed with a garden hose. During this time, latex gloves and eye protection should be worn so that the bleach does not burn the skin or come in contact with the eyes.
There are many products available for sealing brick homes, and an ideal choice will be approved by the brick industry. Some brands have a seal on the can that contains this information, or recommended brands might be found on a brick maker's website. This product can usually be applied with a paintbrush, which can be ideal to reach all cracks and crevices. At least two coats need to be applied, but once this is finished, the sealant normally lasts for several years before the bricks need to be coated again.
Brick homes are not hard to care for, but sealing the home helps prevent cracks.

Harsh chemicals can damage the mortar in between bricks.

During this time, latex gloves should be worn so that bleach does not burn the skin.