What Are the Best Tips for Leasing a Car with Bad Credit?
Bad credit can make it difficult to buy or lease a new car, but even people in the worst situations often have options available to them. The most common option for leasing a car with bad credit is to accept a higher payment. Some vehicle manufacturers are very interested in offering new vehicle leases, so it is sometimes possible to get a better deal on a lease than a loan. Another way that someone who has bad credit may be able to lease a car is to have another person to cosign the lease agreement. Some factors can also be even more important than good credit, such as a favorable debt to income ratio and substantial savings for a deposit.
A car lease can be an attractive option when attempting to repair credit or come back from a bankruptcy, since it is often possible to get a better vehicle for a lower monthly payment. The main issue with leasing is that the vehicle has to be returned when the lease expires, but this is sometimes seen as advantageous as well. Making regular payments on a lease can go a long way towards repairing a person's credit, but the lease needs to be obtained for that to happen.
Some leasing companies will only work with people that have good credit, especially when dealing with luxury automobiles. When the lessee has bad credit, lower end vehicles are often a better target. In many cases, the lending or leasing arm of the vehicle manufacturer will even be willing to work with credit risks. Otherwise, an individual with bad credit may have to find a cosigner.
If an individual has ever leased a car in the past, he or she may want to go back to the old leasing company. Records of a prior lease that was paid regularly and had no issues can help ease any concerns about bad credit. The main reason that poor credit scores tend to scare away leasing companies is the potential credit risk. Positive experiences in the past can show that there is less risk involved than there might seem.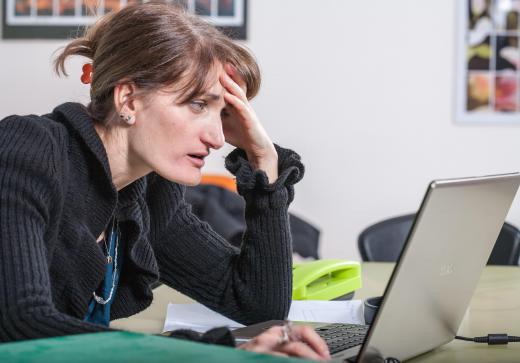 Leasing a car with bad credit can also be much easier with a good debt-to-income ratio. This means that the individual needs to make more money each month than he pays out for credit card or loan balances, housing costs, and other fixed expenses. The combination of a substantial lease deposit and a favorable debt-to-income ratio can be much more important to a leasing company than some blemishes on a credit record.
AS FEATURED ON:
AS FEATURED ON:

By: uwimages

Consumers with bad credit may have to make higher payments when leasing a car.

By: stocksolutions

Customers with bad credit may have a smaller selection of cars they can choose from.

By: roberto lunerti

A poor credit rating will usually cause an individual to be required to pay higher premiums for car insurance and sometimes health insurance.

By: oneinchpunch

Someone with bad credit may be able to lease a car if they can get a cosigner on the agreement.

By: Eduard Stelmakh

Many companies that lease luxury cars only work with people who have good credit.

By: Deklofenak

For those with bad credit, it may be easier to purchase a used car than to lease a new one.