What Are the Best Tips for Home Theater Acoustics?
Some of the best tips for home theater acoustics revolve around a common theme: preventing the sound from bouncing around the room. Much like a voice or loud noise will echo through a canyon full of sharp edges, home theater acoustics will echo or bounce around in a room full of sharp edges and solid panels. The key is to soften the room and remove all of the hard or sharp edges as possible. Eliminating unwanted outside noise is the first step in better home theater acoustics. By eliminating unwanted noise, the desired sound can be better managed in a home theater.
One of the first tips to improved home theater acoustics is to install sound insulation. Insulating the area from outside noise will provide a much better level of controllable sound within the home theater. The walls, ceilings and even the floors of the home theater should be well-insulated using a quality sound or noise-insulating material. Soundproof doors should also be installed to eliminate a dead spot in the quiet zone. Choosing not to install sound-proof doors can eliminate any progress the sound insulation made in the theater.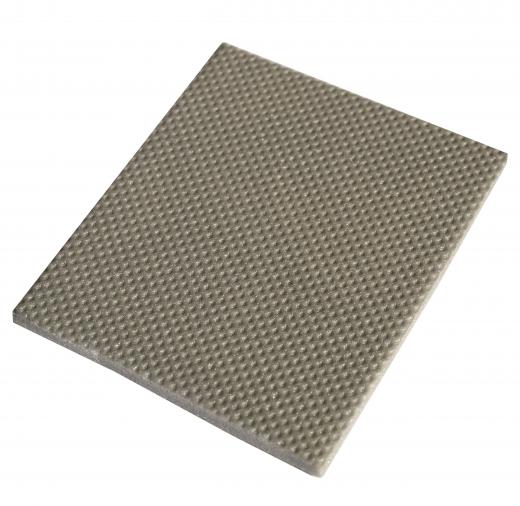 Speaker placement is key in providing top-notch home theater acoustics. Sub woofers should be placed against the front or rear wall of the home theater and should never be placed in a corner for any reason. It is true that bass can increase by placing a sub woofer in a corner, however, the sound will be more difficult to manage. Likewise, mid-range or surround speakers should be placed high overhead on either side of the theater for the optimum in home theater acoustics. By placing these speakers overhead, the viewer is literally surrounded by sound while watching a movie.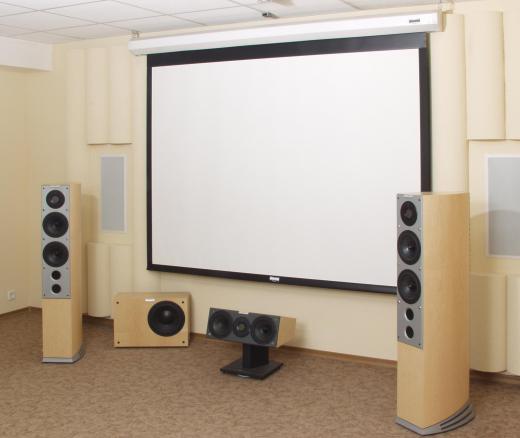 The quality of home theater acoustics can be improved by installing acoustic panels on the interior walls of your home theater as well as choosing soft furniture for the viewing area. The acoustic panels will aid in the prevention of bouncing the sound around the room by absorbing the sound waves as they make contact with the furniture. Likewise, the acoustic panels will absorb sound instead of reflecting it back into the room to interfere with new sound waves. Subtle uses of drapes over large wall surfaces and installing carpet on the floor also will help to improve your home theater acoustics greatly as compared to hard, flat walls and a tile or hard-wood floor.
AS FEATURED ON:
AS FEATURED ON:

By: Silvia Crisman

Acoustic insulation can improve home theater acoustics.

By: ludmilafoto

Speaker placement in relation to the screen is critical for home theater acoustics.

By: ep stock

Improve the quality of home theater acoustics by installing acoustic panels on interior walls, and choose soft furniture for the viewing area.