What Are Home Theater Acoustic Panels?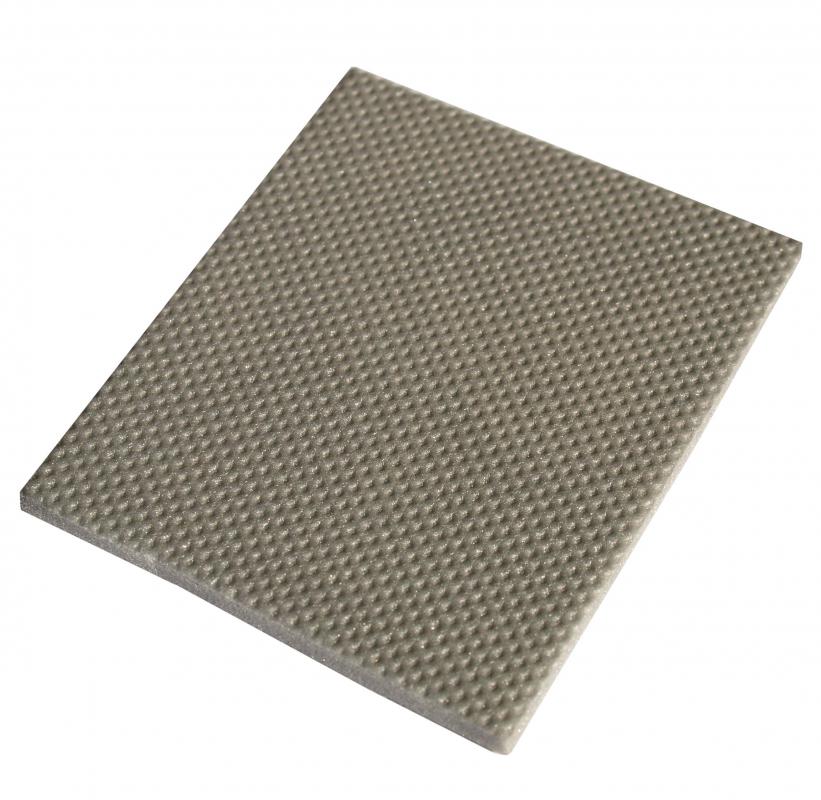 Absorption and diffusion home theater acoustic panels are primarily used to control sound within a media room. A good media room design will incorporate mostly the first kind, but a large room may need a little of both. There are a number of audio equipment companies that sell manufactured and custom panels for home theater applications. Do-it-yourself (DIY) home theater acoustic panels are not difficult for the frugal remodeler to make.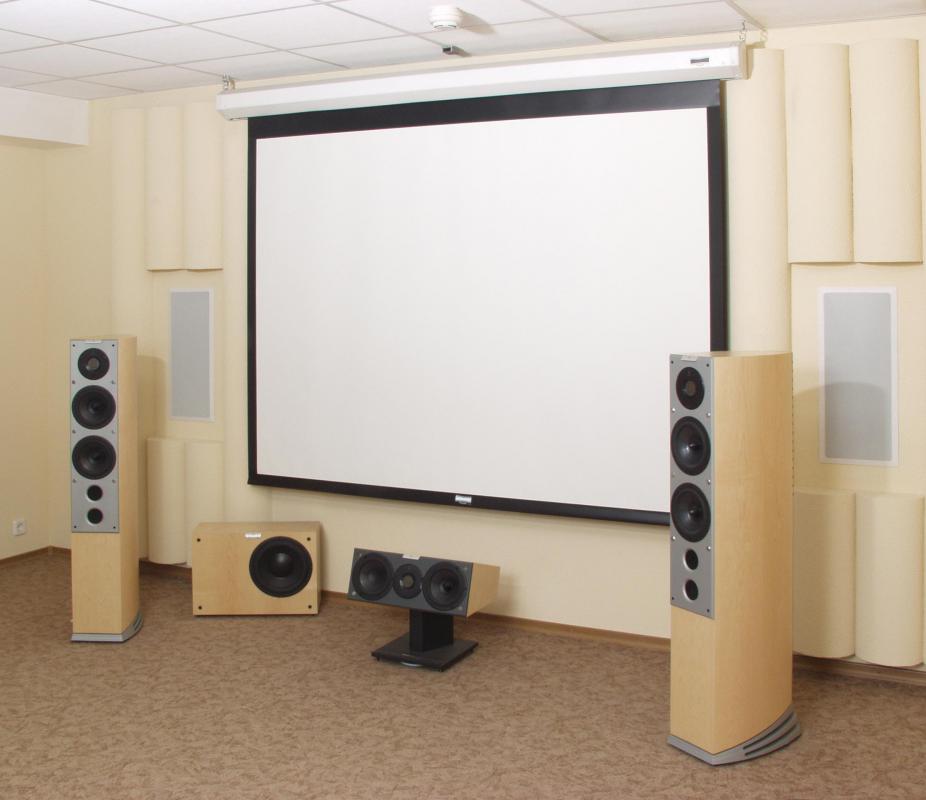 Hard surfaces such as painted walls and tile floors reflect sound waves, increasing volume levels and muddling sound. Absorption panels reduce and absorb noise. They do not soundproof a room, but they can reduce reverberation so echoes are kept to a minimum and outside noises don't interfere with enjoyment of a movie. They can also reduce volume by up to 60%, so while viewers are enjoying a high-quality Dolby sound experience, people outside the room won't be bothered by excessive noise. True soundproofing will probably require special construction techniques.
The sound-absorbing material in home theater acoustic panels is usually made of fiberglass, covered in fabric. Retailers sell custom panels that can be printed with signage if they are being used for noise reduction in office buildings or other commercial applications. For DIY projects, they offer a catalog of images, allow customers to use their own and have a variety of fabrics to choose from. They can enhance the décor in addition to their sound adjustment function.
Many commercial cinemas have flat painted panels on the walls of the theater. These diffusion panels scatter and reflect sound waves back into the room. Sound would get lost in a very large auditorium setting, but media rooms in houses are not as large as a theater. Most home theater acoustic panels will be of the absorption type. For some larger rooms, a balance of both absorption and interspersed reflective surfaces may be the best way to adjust sound for maximum enjoyment.
DIY home theater acoustic panels meant for absorption can be upholstered with speaker cloth, usually available in fabric stores and widely available online. Rigid fiberglass duct board sold for air conditioning applications makes good panels; retailers who carry industrial insulation should have it. Diffusion panels probably aren't necessary in a typical home theater, since painted drywall in between absorption panels will act to reflect sound in the same manner. A home theater acoustic expert can give advice about placement and type of panels needed.
Acoustic insulation panels can help control the sound in a home theater.

Fiberglas covered in fabric is typically used for sound-reabsorbing material in home theaters.

Home theater acoustic panels can reduce reverberation so that outside noises don't interfere with the enjoyment of a movie.