What Are the Best Tips for Getting Thicker Hair?
Among the best tips for getting thicker hair including using specialized shampoo and conditioner to improve the health of the hair. It can also be helpful to treat hair delicately when styling or brushing; regular trimming can also make hair look thicker. Eating well and drinking plenty of water — essential for achieving thicker hair — can help to improve the health of the individual strands and reduce breakage.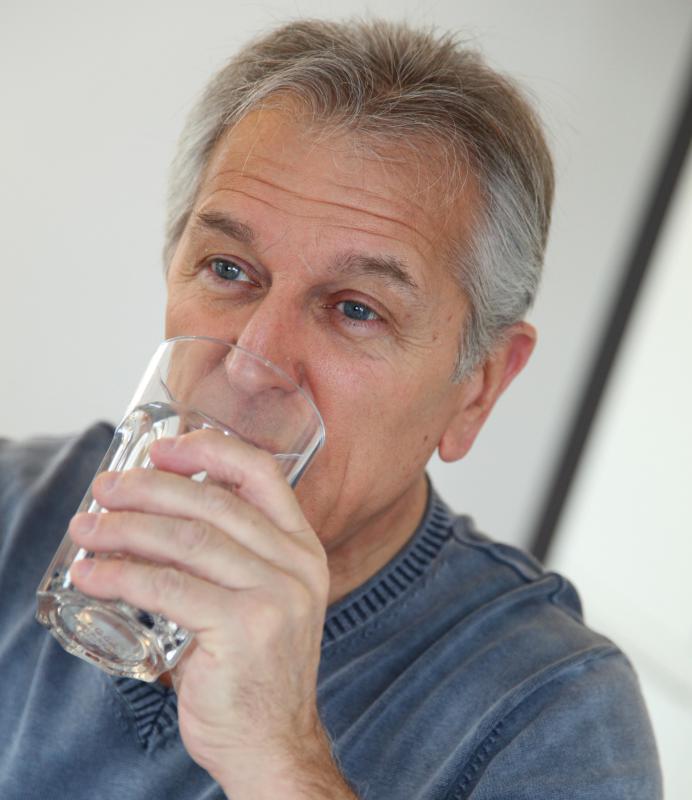 Using sulfate free shampoo helps to protect the hair shaft from harsh chemicals, thereby reducing breakage and preserving the hair's natural thickness. A shampoo that includes minty oils such as peppermint and eucalyptus can assist in achieving thickness by stimulating the scalp and causing hair to grow faster. Shampoos with quality protein ingredients can penetrate the hair shaft, helping each individual strand to expand, and resulting in thicker hair.
Regularly conditioning hair is one of the best ways to get fuller hair. Moisture repairs damage and, when the conditioner contains panthenol, can naturally thicken individual strands by as much as 10%. When choosing a conditioner for thicker hair, avoid heavy silicone or other ingredients that can weigh the hair down. This can cause hair to appear limp and stringy, no matter how thick it is.
Achieving thicker hair is all about limiting breakage as much as possible. Every hair that breaks off reduces the fullness of the hair. Wet hair should be treated like lace; never brush wet hair or scrub it with a rough towel. Strands can be detangled with a wide tooth comb and brushed when completely dry. Hot styling tool such as curling irons and straighteners should only be used on very dry hair. Hair dryers should be on the lowest heat setting possible, and styling brushes should only be used once hair is only slightly damp.
No matter how gently hair is treated, split ends will occur; these can reduce the thickness of hair, especially when left untreated. Split ends continue to divide the hair shaft and can reduce the overall width of each strand. Regular trims to remove split ends will not only make hair look fuller in the short term, but aid in achieving thicker hair in the end.
Maintaining one's overall health is one of the best ways to ensure thicker hair grows from the scalp. The health and thickness of the hair is determined by the amount of vitamins and nutrients that are available for hair growth. Eating a balanced diet and drinking water are considered among the important methods for getting and maintaining thicker hair.
A woman with thick hair.

Hydration is important to hair health.

Shampoos with quality protein ingredients can penetrate the hair shaft, helping each individual strand to expand, and resulting in thicker hair.

Hair dryers should only be used on the lowest setting to prevent breakage.

Using a wide toothed comb to work out tangles can help minimize breakage.

Hair should be trimmed regularly to avoid split ends.