What Are the Best Tips for Course Evaluation?
The best tips for course evaluations is to ensure that both sides of the evaluation — the instructor side and the student side — are covered. Typically, this entails creating a student survey that gets the course attendees to evaluate specific aspects of the course. When creating the student course evaluation, it is imperative that the survey is split into sections to evaluate the course, the instructor and the classroom environment. The instructor can then use this feedback to conduct a self-evaluation and make tweaks for the rest of the course or for any upcoming courses.
Start off by writing a course evaluation that is split into the three sections. Under each section, the students should be provided questions. The questions should be a mixture of multiple choice and open-ended questions so that the evaluation pulls as much information as possible out of the students attending the course.
Instructors may wish to hand out a course evaluation midway through the class and again at the end of the course. Evaluating the course halfway through provides the instructor with time to make adjustments to help make the course better for the students, create a more productive learning environment or change their style of presenting the information to meet the needs of these specific students.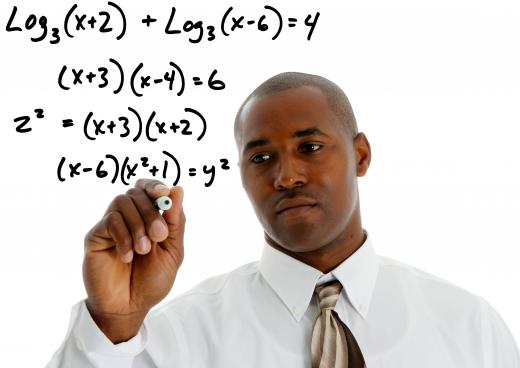 Conducting the course evaluation again at the end of the course permits the instructor to evaluate how the changes they implemented since the previous evaluation has panned out. It allows the instructor to determine if the changes the instructor implemented worked or did not work. If not, it allows the instructor or professor to make additional adjustments to the course to better meet the needs, which is based on the feedback received from the students.
Other than a traditional survey, professors and instructors can informally conduct a course evaluation. This is a subjective form of evaluation, but most instructors can evaluate how well they are doing by class participation. If students are engaged in the course, making comments and asking questions, it creates a dynamic learning environment where the interaction fosters learning.
Another indication of how well the instructor is doing as an informal course evaluation is the grades that students are receiving on homework, tests, exams and projects. If the majority of the class is failing, then it is important to determine why this is the case.
AS FEATURED ON:
AS FEATURED ON:

By: Elena Blokhina

Course evaluating student surveys should result in useful information about the instructor and the classroom environment.

By: Rob

Course evaluations can be a good opportunity for instructors to improve the way they explain concepts.

By: Prod. Numérik

Course evaluations may look at whether students are engaged in the classroom.