What are Some Kinds of Decorative Boxes to Make?
Whether you make your own decorative boxes from scratch by folding the cardboard, or you choose to buy pre-made boxes, you can make all kinds of decorative boxes from paper alone. Stained glass, wood and fabric-covered decorative boxes are also possibilities. Decorative boxes make great gifts, can be fun and easy to make and are excellent for storing all kinds of things from photos to craft supplies to paperwork.
There are many kinds of craft books on the market that contain instructions for cutting and folding cardboard, both patterned and solid colors, into decorative boxes. Hat boxes, shirt boxes and large and small gift boxes of all shapes can be made this way. Once you master the basic rectangular and round paper decorative boxes, you can attempt novelty shapes such as hearts, triangles and hexagons.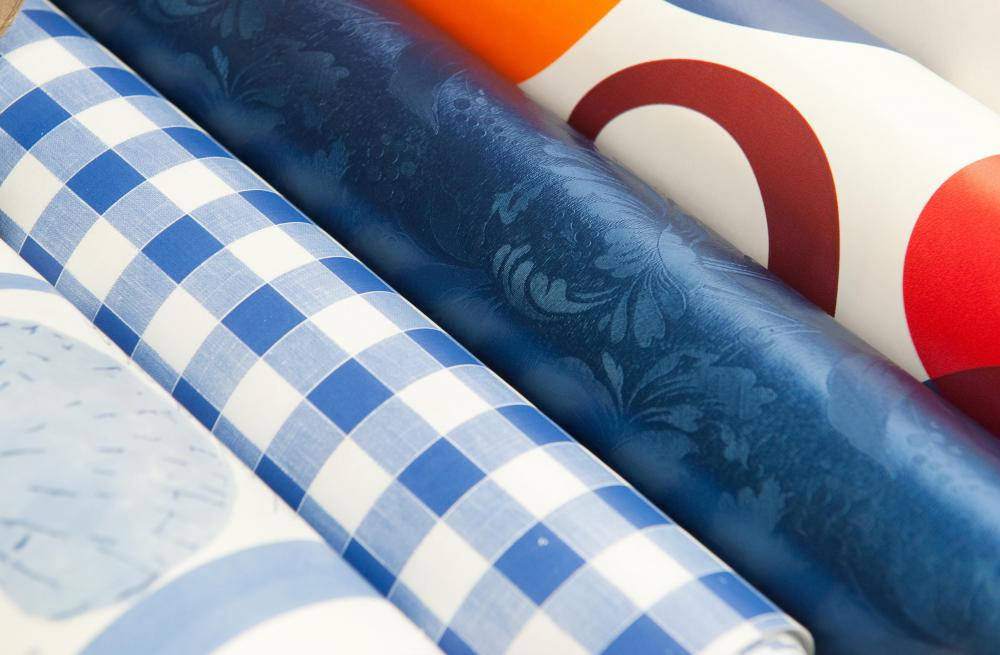 Either a handmade or store-bought round hat box can be made into a Victorian-style keepsake box by covering it with floral gift wrap and ribbon and bows for trimming. Decoupage medium, found in craft stores, is great to use with gift wrap or paper cut-outs from magazines. Decorative boxes used to store photographs can have photographs applied on the box as well.
Decorative boxes can really help beautify clutter as you can create the box to suit whatever room you need storage in. For example, a box big enough to hold television remote controls, magazines and the like can make a family room look much neater. Leftover wallpaper is great for connecting the box in with the decor of the room.
Even children can decorate their own pre-made cardboard storage carton with pictures cut from magazines, or with their own art work. The decorative boxes could have each child's name on them and be stacked in the corner of a family room or placed in a bookcase for fun, yet functional storage. Making these decorative boxes can be a fun family craft project!
You can make padded, fabric-covered decorative boxes using quilt batting and spray glue. Be sure to use sturdy cardboard boxes that will hold the weight of the batting. Stained glass and wooden decorative boxes can be made in crafts classes, or from following the directions in craft books, and make beautiful gifts.
Decorative boxes can be made to hold gifts.

Decoupage medium, found in craft stores, can be used with gift wrap or paper cut-outs from magazines.

Wrapping paper can be used to decoupage a decorative box.

A mache box may be composed of a variety of papers cut or torn into strips and shaped using glue.