What are Some Jewelry Making Supplies?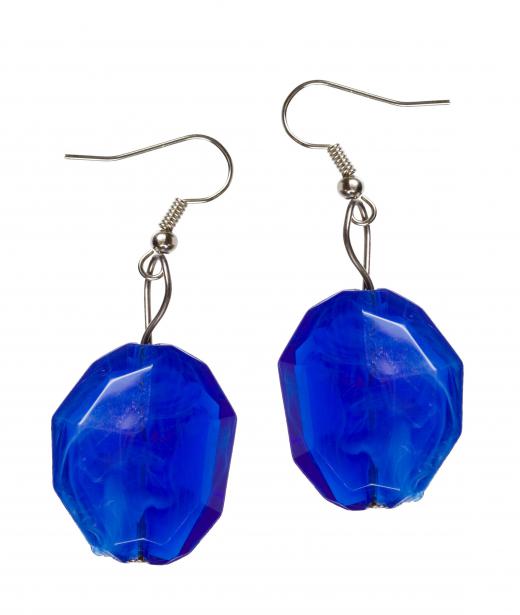 In order to create unique jewelry pieces, essential jewelry making supplies are needed. Whether making earrings, bracelets, necklaces, pins, or other pieces to wear or give as gifts, a crafter needs a basic checklist when shopping for supplies at their local craft or art supply stores. Once the jewelry making supplies are purchased, the desired jewelry product can be as simple or elaborate as the crafter wants.
Tools central to the jewelry making process include needle nosed pliers, tweezers, hot glue gun and glue sticks (or glue specifically intended for jewelry making), and a plastic organizer with dividers. The pliers should have a relatively narrow nose in order to crimp and finish loose wire ends, and the tweezers allow for easy handling of the smaller jewelry components. Glue guns are available in small and large sizes, and each size can use either low temperature or high temperature glue sticks. Because the materials handled during the jewelry making process are small, the smaller of the two glue guns will work best. Additionally, high temperature glue sticks can melt plastic materials and warp metal jewelry findings, so using low temperature sticks is recommended. The plastic organizer is indispensable, as orderly storage of jewelry supplies reduces the time it takes to construct a finished product, eliminates clutter and confusion, and makes it easier to view inventory.
Fundamental jewelry making supplies are beading wire (gauge size dependent on the type of jewelry being made), earring hooks and/or posts, fasteners for necklaces and bracelets, and crimp beads to secure wire ends. These supplies are available in different colors such as gold, silver, and copper, as well as different sizes.
No collection of jewelry making supplies is complete without beads, shells, rocks, gems, or other decorative articles that could be incorporated into a jewelry piece. Bead types vary by size, shape, color, and type of material they are composed of, such as glass, wood, plastic, ceramic, or metal. Beads which have small holes drilled through them are more versatile than those that are solid, as they can be strung on wire or beading string, threaded through earring posts and hooks, or laced together with a colorful filament thread. Shells give an earthy, natural look to jewelry and can be incorporated with beads or gems, or used alone. Other items that can be utilized to create one-of-a-kind designs are buttons and miniature holiday ornaments.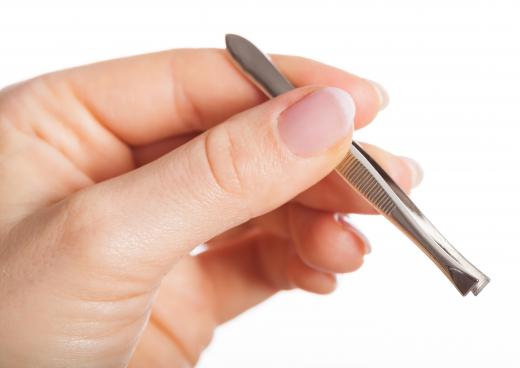 Additional jewelry making supplies that can be purchased are jump rings which can be used when making beaded lanyards, bead caps, charms, crystals, pendant pieces, leather cord, and chain. In addition, there are numerous instructional books available at local craft or art supply stores and local libraries which provide detailed step-by-step directions on how to assemble countless types of jewelry designs.


By: aleksandrn

Earrings.

By: deviantART

Beaded bracelets.

By: AlexanderGordeev

Jewelry wire is often plated with precious metals like gold.

By: Photographee.eu

Tweezers can be used to more easily handle smaller jewelry components.

By: 79mtk

Plastic beads are inexpensive and lightweight.