What are Some Homemade Cleaning Products?
Cheaper and less toxic than many of the products on the department store shelves, homemade cleaning products have become a popular alternative to the increasingly specialized and higher-priced versions purchased by consumers everywhere. Manufacturers continue to increase their product lines, offering a different item for every cleaning task in the home. Many have resisted the pull to complicate the cleaning process and choose to use a few basic ingredients to handle every cleaning need. Only a few key homemade cleaning products are required to have on hand for an effective cleaning job.
Vinegar is a multi-purpose cleaning agent that is both non-toxic and gentle enough to use on delicate surfaces such as a hardwood floor. It's cheap and can be used to clean kitchens, kill bugs, wash clothes, and an unlimited number of other cleaning purposes. As an acetic acid, vinegar has the ability to chemically break down dirt and grime, without any risk to the person using it or to pets who may come into contact with cleaning products. Entirely edible, vinegar is even touted as a health product, and consumers never have to worry about harmful effects when using it as a cleaning aid.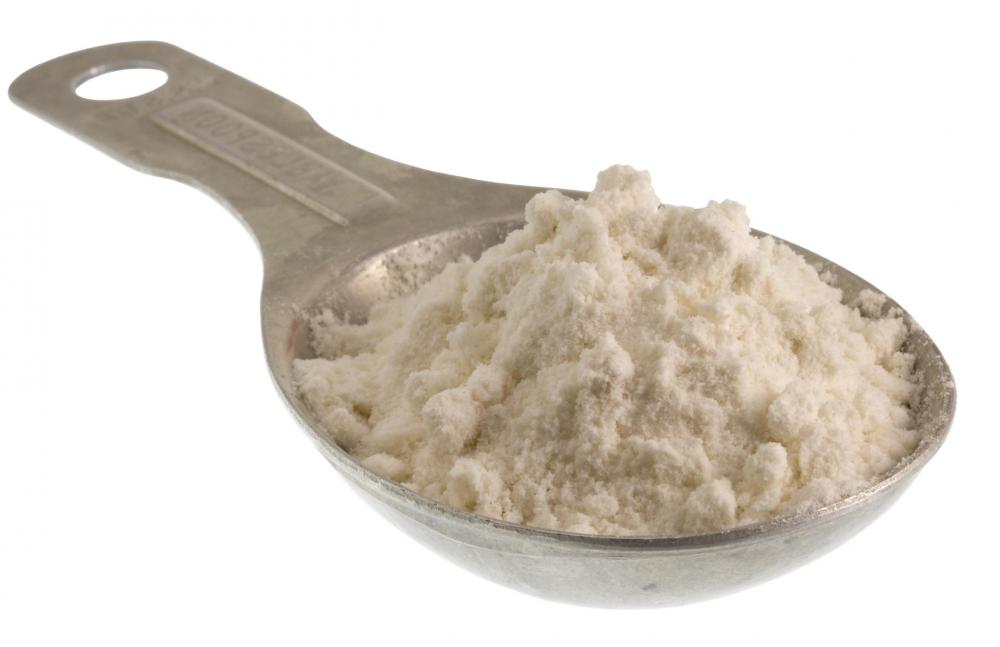 There are several ways to use vinegar as a cleaner. You may mix it in a spray bottle with a 50/50 solution of water and vinegar. Then it can be sprayed on surfaces and wiped off with a clean cloth. Windows will shine after a vinegar wash, and spots in the carpet are quickly eradicated. To clean silver, pewter, copper or brass, mix one cup (236.59 ml) of vinegar with one teaspoon (4.93 ml) salt and one fourth cup (59.15 ml) of flour. Make a paste, cover the metal, and then let it sit for at least 15 minutes. Rinse with water and wipe clean. Spray toilets with straight vinegar to remove the toughest corrosives, and use a mix of water and vinegar to clean sinks, bathtubs, and shower stalls.
Baking soda is another star in the homemade cleaning products category. It can be used as a deodorizer by placing an open box in the refrigerator, or as an abrasive cleaner when mixed with a bit of water and used as a paste in sinks and bathtubs. Drains will run faster by removing debris with baking soda. Dump a half cup (118.29 ml) of baking soda in the drain, and then add a very small amount of hot water. Leave for a few hours or overnight and rinse thoroughly with hot water.
Ammonia is also popular with those who favor homemade cleaning products. For those who desire something a bit stronger than vinegar, ammonia is sure to do the trick. Mix one cup (236.59 ml) ammonia, one cup (236.59 ml) rubbing alcohol, and one cup (236.59 ml) water for a glass cleaner. Everything else can be cleaned with a solution of one tablespoon (14.79 ml) clear, non-sudsing ammonia, one tablespoon (14.79 ml) clear laundry detergent, and two cups (473.18 ml) of water. Homemade cleaning products are just as effective and much less costly than their counterparts on the shelves of the local store. Just about any cleaning project can be accomplished with these products most will find in their pantry.