What are Some Bridesmaid Hairstyles?
With all the planning the goes into a wedding, sometimes deciding on bridesmaid hairstyles can be a challenging task for the bride to be. It is very rare that each bridesmaid will have the same length hair, so it is important to be familiar with a variety of bridesmaid hairstyles for all lengths of hair to make the task easier. Bridesmaid hairstyles are divided into three categories: up-dos, longer styles and shorter styles.
An up-do remains to be the most worn bridesmaid hairstyles because it requires the least amount of maintenance one it is styled. One of the most popular up-dos is a French twist because it looks more elegant than a simple ponytail and it can be easily tweaked for different variations. The French twist works for medium to long hair and is obtained by gathering all the hair in the back of the head, twisting it inward and securing with hairpins.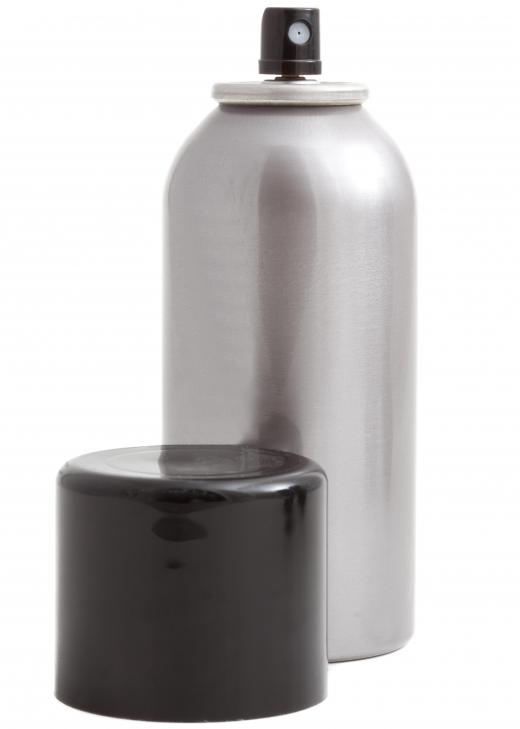 The variations that can be used with a French twist are dependent upon the length and the cut of the bridesmaid's hair. Bangs can be left out, tendrils can be pulled out on the top or bottom of the twist for a softer look, or pin curls may be added for a more glamorous look. For bridesmaids with short hair, the front of their hair can be styled to mimic the other bridesmaid's hairstyles. A hairpiece or hair extensions may be added to some short styles so they can have a twist too.
A flowing curls style is one of the easiest and most popular bridesmaid hairstyles for bridesmaids with medium or long hair. The hair should be set in hot rollers or curled by hand with a medium to small barrel curling iron. The curls are not combed out after they are set. Instead, the curls should be loosely finger-combed with some smoothing cream to tame any frizzies and sprayed with hair spray for an all day hold. Variations can be achieved by adding a barrette or comb and sweeping hair to the side or pulling the top quarter of the hair up off of the face.
Flowing curls are beautiful, but it takes repeated hair spray applications for the bridesmaid hairstyle to hold for longer than a couple of hours, especially if it is humid out. Once again, short hair should be set with rollers or curled with the same iron to mimic the longer hair style or the hair has to be long enough to get extensions added to it.
Without adding extensions to short hair, options are limited for bridesmaid hairstyles. The most important thing is to remember is to get some body in the hair with rollers, a curling iron or pin curls. Many brides choose to use hair accessories when they have a bridesmaid with short hair. Short hair is great to showcase a headband, flower or barrette. If the hair is long enough to wrap around a finger, short hair can be finger-waved for a fabulous 1940's look that meshes well with other bridesmaids' hairstyles that have longer hair.
AS FEATURED ON:
AS FEATURED ON:

By: Alexandr Makarov

Hair spray, which can be used to set bridesmaid hairstyles.

By: RTDS

Hair extensions may be used for a bridesmaid's hairstyle.

By: MAXFX

Hot rollers can be used to create a flowing curls style, which is easy to do and popular among bridesmaids.

By: Rido

Bridesmaids with short hair have a limited number of hairstyle options available.