Soap molds are molds which can be used to make bar soaps at home. They come in a variety of shapes and sizes, so that people can make everything from seashell-shaped guest soaps to economy-sized bar soaps for family use. Craft stores sometimes sell soap molds, and they can also be ordered through catalogs which carry soapmaking supplies, or made at home from available materials, for people who are feeling crafty.
The purpose of a soap mold is to hold soap in place while it hardens, allowing people to make soap with a specific shape. All sorts of soap types can be made in soap molds, including lye and tallow-based soaps and gel soaps. The soap mixture is poured into the mold while it is in a liquid form, and then allowed to harden and set before being unmolded and used or packaged for storage.
Lubrication is generally not necessary with a soap mold, because soap is naturally very slippery. Soap molds can be made from wood, plastic, metal, and silicone, and they may be stamped or embossed with a pattern which will show up on the soap, or left plain. Plain molds can be turned into embossing molds by putting something into the mold before the soap is poured to leave a mark. Objects like dried flowers can also be used to line a soap mold for decorative purposes.
People can use a soap mold to make very basic bar soaps with plain or colored soap, but they can also get imaginative. Inclusions like ground walnut shells, oatmeal, and sand can be added for exfoliating properties, for example, while dried herbs and essential oils can be used to make scented soaps or aromatherapy soap. Colored soaps can also be produced in marbled, veined, and striped patterns by controlling the pour to create distinctive bar soaps. People with very steady hands can also create colored patterns like flowers and dots in their soaps.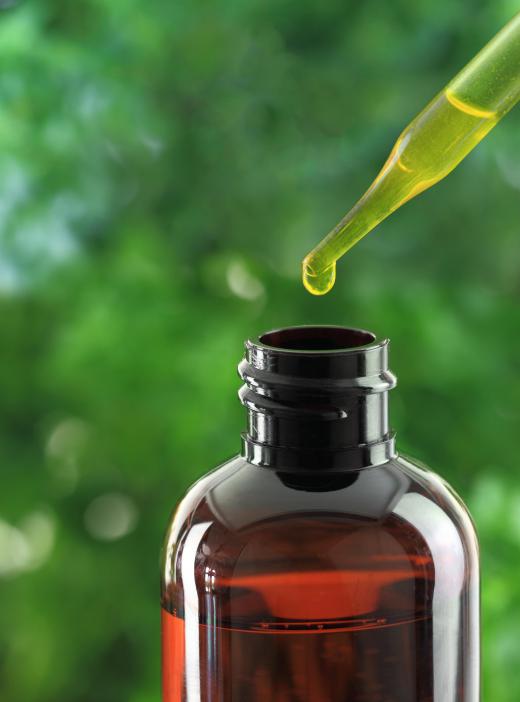 Handmade soap can be used at home as regular household soap, and it can also be used for gifts. Distinctive soap molds with seasonal or regional themes such as Christmas molds, beach molds, and woodland molds can be used to make special and distinctive soaps which can be packaged for friends during the holidays. Some companies sell soapmaking kits which include a block of base soap which can be melted and blended with included colorants and essential oils before being molded, for people who are just starting to experiment with soapmaking.
AS FEATURED ON:
AS FEATURED ON:

By: Nataliia

A bar of soap.

By: mates

Crushed walnut shells can be added to soap made in molds as an exfoliant.

By: viperagp

Essential oils are often included in natural soaps.

By: Hayati Kayhan

Soap molds come in all shapes and sizes from rectangular to stars.