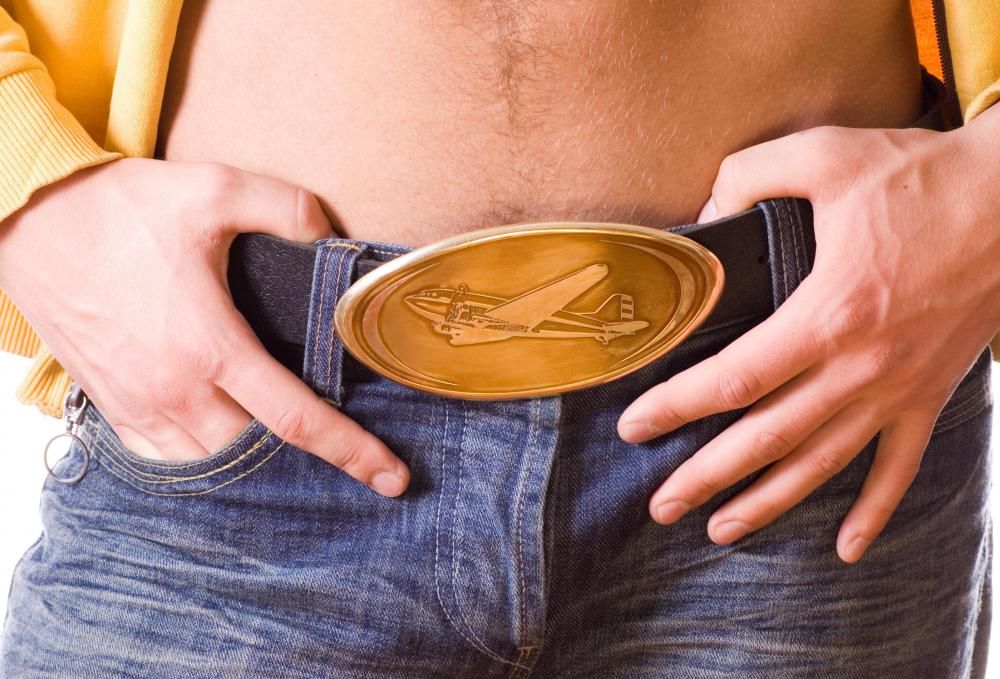 Slouch boots are a style of shoe with a flexible boot shaft that rumples instead of standing upright. It is typically loose around the leg and can be as short as ankle length or as tall as over-the-knee. They come in many materials, both natural and man made.
The heel of the boot varies according to the style and taste of the designer. Both flat, high heeled, and wedge heeled slouch boots are common. Although they are considered very causal, a high heeled slouch boot is slightly dressier, though certainly not formal. Some are made in Western style, with a slightly pointed toe, stacked heel, and a shaft that is rounded on top.
The boot is usually unembellished. The shaft fits loosely, so a zipper is not required to fit the boot to the leg. Sometimes, a buckle in a muted metallic tone is added at the ankle, but a slouch boot is typically quite plain. This keeps the boot style causal and understated.
Slouch boots can be made from many types of fabric, but the most common are leather, suede, and leather and suede imitations. Typically, the material is a neutral color, like brown, tan, gray, or black. Bright or bold colors are rarely used.
Typically worn with fitted pants or tights, the loose boot shaft is designed to cover the pants. Slouch boots are rarely paired with wide legged, flare, or boot cut pants, since these styles would cover the boot, hiding its signature feature from view. Sometimes slouch boots are worn with dresses or shorts, depending on the fashion trend of the time. The different heel heights make the boot a versatile and flattering accessory for a variety of outfits.
Many times, slouch boots are paired with tights or other snug pants and a tunic for historical plays, films, and reenactments. The flat heeled slouch boot is generally believed to have been common in everyday dress in many eras. Costume designers often use a flat slouch boot for historical periods, especially pre-Victorian and Medieval periods.
Even so, the slouch boot is a recurring trend in contemporary fashion. The comfort and easy style of the boot make it a favorite with designers and shoe enthusiasts alike. It is very practical, as the heel is often flat, and provides extra warmth and protection against the elements in cold climates.
By: Nejron Photo

Western-style slouch boots are often paired with a Western-style belt buckle.