Shrinky Dinks are craft/toy items that are designed for children, and are also popular with adults for arts and crafts. They consist of polystyrene plastic sheets that are decorated with designs to color. Once they are done being colored, the shapes can be cut out and placed under heat, where they shrink down to about one third their original size while becoming about nine times thicker.
Shrinky Dinks were invented and first sold by Betty Morris in 1973 in the city of Brookfield, Wisconsin. There were several large toy companies that marketed and sold Shrinky Dinks under various names. Sets of Shrinky Dinks usually contain a theme consisting of different children's characters, but some contain more generic artwork such as pictures of flowers. Today, some vintage sets of Shrinky Dinks have become collector's items. Given their popularity in the world of adult arts and crafts, many are simply sold as blank sheets to be used as the artist pleases. Some of the things that they can be used for are jewelry, charms, window decorations and more.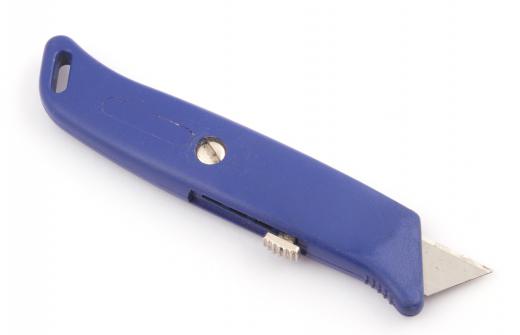 The first thing to do with a set of Shrinky Dinks is to color and decorate them, which can be done with a variety of media. While items such as acrylic paint, pens and some colored pencils can be used to color Shrinky Dinks, others such as crayons and oil paint cannot because they cannot withstand the step of heating. The next thing to do is to cut the patterns, designs or characters from the sheet, which can be done with scissors or a utility knife. Holes must be punched into the sheet before baking, since little can be done with the plastic once it has been cooked.
Once they are ready, the Shrinky Dinks can be placed on a baking sheet and put into a preheated oven or a toaster oven, but not a microwave oven, which they are not designed for. They can also be heated with a heat gun, such as a hair dryer – a process that is not recommended for kids. When taken out, they usually must be kept flattened during the cooling process, which takes a short amount of time.
Over the years, many variations have been added to the wide array of Shrinky Dinks that are available. The plastic sheets come in many different colors instead of the original white, and include brown, black, clear and more. In another recent innovation, a layer of coating can be applied to the plastic sheets that allows for inkjet printing of practically any creation, which can then be "magically" shrunk down from its original size.
AS FEATURED ON:
AS FEATURED ON:

By: J and S Photography

Shrinky Dink designs can be cut out with a utility knife.

By: carlos Restrepo

Shrinky Dinks may be heated in a toaster oven.