Ramen noodles are Japanese wheat noodles served in a rich broth that is typically meat-based. In Japan, ramen is commonly available at an assortment of establishments, ranging from small noodle stalls to bigger sit-down restaurants. Outside of Japan, consumers are often more familiar with the Ramen brand of instant noodles, developed by Momofuku Ando in 1958 for Nissin Foods.
The origins of traditional ramen noodles appear to lie in China, a nation with a long tradition of noodle-making. As early as the 17th century, the Japanese were eating "boiled noodles," but ramen really took off in the 20th century, after Japan's trade had opened to the West. One of the major early imports into Japan was wheat, a grain that was previously in fairly scarce supply, and its ready availability made noodles produced from it a ubiquitous sight in Japan.
Sapporo, in the prefecture of Hokkaido, is probably most famous for its ramen noodles. They start with a broth, which is ideally made from scratch, and ingredients like miso, beef stock, and vegetable stock can all be used. The broth is heated, and fresh wheat noodles are thrown in to cook. When the noodles are served, they are often dressed with ingredients like slivered vegetables, meats, and boiled eggs, creating a filling and nutritious meal.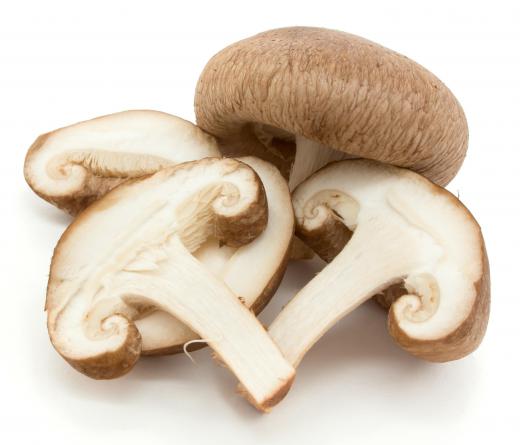 This traditional noodle soup can feature a variety of ingredients, depending on the region of Japan, and some cooks become masters at the art of noodle preparation, turning ramen noodles into a gourmet dish. With the development of instant noodles in 1958, the concept spread to the world at large, although these packaged noodles are a far cry from the original ramen.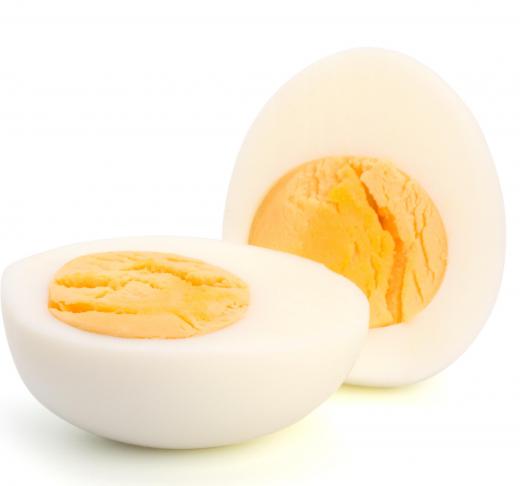 Cooks who want to make traditional ramen at home will need a high-quality broth and some fresh wheat noodles. Many Chinese markets carry fresh noodles, and consumers may also be able to find them in the Asian foods section at regular grocery stores, if the store carries ethnic foods. The dish is prepared as detailed above, and cooks should remember to slice the garnishes thinly so that they cook in the broth, or to use larger, pre-cooked garnishes. Some garnish ideas for include sliced cooked meats, green onions, carrots, bean sprouts, mushrooms, and leafy greens. The dish can be made more flavorful with a sprinkling of soy sauce.
AS FEATURED ON:
AS FEATURED ON:

By: rafcha

Bean sprouts, which can be used to garnish ramen noodles.

By: Chris leachman

Shiitake mushrooms are a common addition to ramen soups.

By: Natika

Boiled eggs are often served with ramen noodles.

By: sugar0607

Some Asian cooks use ramen noodles in fragrant soups, along with carrots, scallions and other vegetables.