Pore strips are a type of skin care product designed to remove clogs from pores caused by oil buildup. Similar to wax strips, they are applied directly to the skin and employ adhesive technologies to bind dirt and oil to the strips, which are then peeled away. Several different manufacturers make them, and they are available over the counter wherever skin care products are sold.
Though pore strips can be used on the forehead and chin, the single most common application is to the nose, where dirt and oil tend to build up. These strips are applied, usually to wet skin, allowed to dry thoroughly for several minutes, and then peeled away. The impurities of dirt and oil from within the pores basically stick to the strip and are pulled away with it.
The results achieved from the use of pore strips will vary with skin type and product, but most people do experience an improvement. They are not designed for daily use, but rather for less frequent applications such as once or twice a week. People with sensitive skin may experience some irritation with their use, but generally less than with waxing. Some have added ingredients such as tea tree oil, witch hazel, or other drying agent. If you have sensitive skin or know that certain ingredients irritate your skin, be sure to check the product label.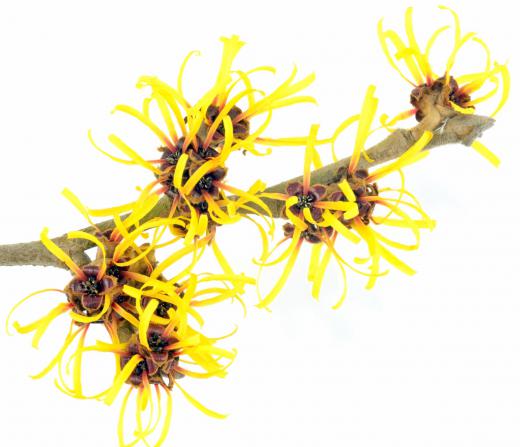 Dermatologists may recommend pore strips to patients with frequent blackheads, but if excessive amounts of oil are building up in the pores of your skin, you may need to resort to other treatments. Ask your dermatologist if you are experiencing problem skin.
Pore strips are not designed to treat acne, but for people with infrequent blackhead breakouts, they are an easy way to clear the area. If you do experience mild irritation when using them, allow your skin to calm down before applying other products. If you experience excessive irritation or burning, you should not use this product. Follow the included directions, including application, drying time, and frequency of use.
AS FEATURED ON:
AS FEATURED ON:

By: ia_64

Pore strips may be used to remove clogs from pores.

By: dianamower

Some pore strips have witch hazel in them.

By: Lucie Říhová

Tea tree oil may be added to pore strips.

By: Doruk Sikman

Dermatologists may recommend pore strips to patients with frequent blackheads.