What Are Open Transactions?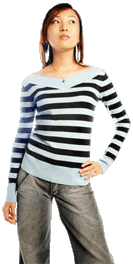 Open transactions are any type of financial activities that are not considered to be completely settled at the end of a specified accounting period. Business transactions of this type remain open until the are finally settled in full in a later period. Since many types of companies operate with a process that creates outstanding transactions that may remain unsettled for a period of several weeks or even longer, most accounting systems provide some means of tracking the ebb and flow in open transactions as part of the collection process, and to keep abreast of what type of income may be generated in one or more upcoming periods.
One of the easiest ways to understand open transactions is to consider the purchase of goods or services from a company in which the debt is not settled immediately by the buyer tendering a cash payment at the time of purchase. In this type of setting, the seller will usually issue an invoice to the buyer, who then has a certain number of calendar days in which to remit payment in full. Assuming that the transaction occurs in the middle of an accounting month and the terms for the payment are 30 days, the buyer may not remit payment in that current accounting month. When this is the case, the transaction is identified as open or outstanding when that accounting month is closed.
Just about any business that does not rely on immediate payments for goods or services will have open transactions that must be accounted for in the company accounting records. The process of aging helps to keep up with the status of those open transactions and provides the opportunity to determine if a particular transaction is remaining open for an unusual period of time. For example, if the aging on a particular invoice is now at 45 days and that customer usually pays in 28 to 30 days, the company may initiate contact with the customer to make sure the invoice was received. From this perspective, monitoring the status of open transactions makes it easier to manage collection efforts and correct oversights or other issues that may be delaying receipt of payments from customers.
Managing the amount of open transactions is very important to the financial stability of any business. In order to ensure that enough revenue is consistently being received in order to honor company debts, businesses will often arrange billing processes to provide ample opportunity for customers to remit payments as quickly as possible. Something as simple as knowing what days of the month a customer sets aside to cut checks for outstanding invoices and timing the delivery of an invoice to that customer may help shorten the turnaround between invoicing and payment receipt, a strategy that also helps to keep the number and monetary value of open transactions within an acceptable range.


Woman with hand on her hip