What Are Money Affirmations?
Money affirmations are designed to introduce more wealth into a person's life. The affirmations are expressed as written confessions that must be spoken in order to be effective. An individual's emotional connection to the affirmations is also a component that determines the success of these confessions. There are different types of affirmations that can be targeted at many aspects of life, but confessions surrounding money are specifically meant to increase monetary possessions that an individual possesses.
Individuals who confess money affirmations are making pronouncements of the type of monetary increase that is desired. This could be related to bills and debt, and an affirmation might include the announcement of those obligations being remitted. Some of the claims made in monetary affirmations may seem idealistic or unrealistic to someone who does not practice confessions. Economic mantras might express an individual's perceived relationship with money and may claim a hopeful financial state before that condition is achieved. Money is treated as a force that has the power to direct itself where it is most wanted.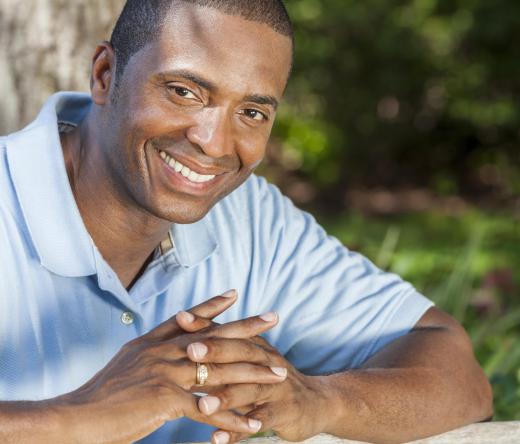 Clearly, money affirmations are positive remarks about finances and the impact that economics can have on a life, but there must also be some type of mental and emotional connection with those words. Without that acknowledgment of thought patterns to support money affirmations, these statements become mere words with no real source of power. This can become a challenge for individuals with negative memories stemming from a financial status, and those emotions may need to be altered before confessions have the potential to bring change.
Affirmations about wealth may appear to have all the makings of a positive confession and emotional connection. It is necessary in practicing affirmations, however, that the emotional energy that may accompany a confession in the beginning remains each time the statement is repeated. The way this might be determined is in the quality of the money affirmation. Just any statement will not do, and a confession must be worded in a way that captures the necessary and contributing emotional factors for the duration of the confession. Also, an affirmation should not be vain, repetitive statements but instead cause the participant to reflect on the purpose of the stated confession.
It is possible to incorporate an element of religion or spirituality into money affirmations. This may include the acknowledgment of a higher power as the provider of all monetary needs. The individual may profess a dependency on the higher power in addition to rights and benefits tied to that relationship.
AS FEATURED ON:
AS FEATURED ON:

By: spotmatikphoto

Money affirmations are used to create a positive change in a individual's finances.

By: EpicStockMedia

Positive affirmations can be used to create a life of wealth and happiness for an individual.