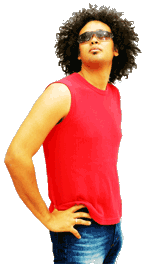 Magatama are distinctively-shaped beads of Japanese origins, although they also appear in the traditions and crafts of a number of Asian nations, including Korea. These beads look like oversized commas or circles with large tails and have religious significance, as well as being used in Japanese arts and crafts. People who want to work with magatama beads can find them through beading suppliers, particularly those with large inventories of supplies for Asian crafts projects.
The earliest examples of magatama beads appear to date to around the Jomon period, which stretched between 14,000 and 300 BCE. This period in Japanese history marked the development of a number of arts and crafts, including fine pottery and the techniques for making beads. Traditionally, craftspeople carved precious stones into shape, although the beads can also be made from glass and clay and fired to harden them for use.
The oldest beads have been found in graves, indicating that they were used as grave goods to help people prepare for the afterlife. Scholars believe the beads carried religious significance, possibly representing the soul or spirit, just as they do in modern Japanese religious traditions like Shinto. Although magatama are often associated with royalty, it is clear that people of many classes wore the beads, especially on ceremonial occasions. Examples of this can be seen in the imperial regalia of both Japan and Korea.
Explanations for the origin of the shape vary. Some people suggest they may have started as a reference to the teeth of large animals, which shamans might have worn around their necks, along with other ceremonial objects. Today, magatama beads are believed to bring good fortune to the wearer, and they come in a variety of sizes. The traditional beads are very large and may be strung on a necklace with smaller beadwork. Very tiny versions may take the form of elongated seed beads for less grandiose projects.
People can make their own beads if they do not find any to meet their needs. A variety of stones can be carved to use in beadwork, allowing people to add custom patterns and detailing. People can also make beads by hand out of clay, or create molds and stamps for beads of a uniform size and shape for projects. Magatama beat motifs can also be seen referenced in some textile patterns, where the curving shape may form part of a larger and more detailed design.


Man with hands on his hips