What Are Lactose-Free Cupcakes?
Lactose-free cupcakes are small dessert cakes made with non-dairy ingredients. This method of baking is normally tailored for people who suffer from lactose intolerance and need to modify their diets accordingly. Many recipes for lactose-free meals and desserts are considered just as flavorful as those made with dairy products. Making lactose-free cupcakes from scratch often follows similar rules as other types of non-dairy cake recipes. Newcomers to lactose-free baking often wonder how to achieve the right cake textures without milk or butter, although this part of a lactose-free diet is generally not as difficult as it may first seem.
Some of the most popular substitution ingredients in lactose-free cupcakes include applesauce instead of yogurt or cream cheese and rice or soy milk in place of dairy milk. These types of ingredients frequently depend on individual preferences as well as on cupcake recipe instructions. Various brands of lactose-free soy-based margarine can also be used to replace butter. Some cupcake recipes may call for buttermilk, and many bakers find that a good replacement ingredient consists of soy milk mixed with a small measure of lemon juice. Some lactose-free cupcakes get additional sweetness from the addition of vanilla- or coconut-flavored soy milk.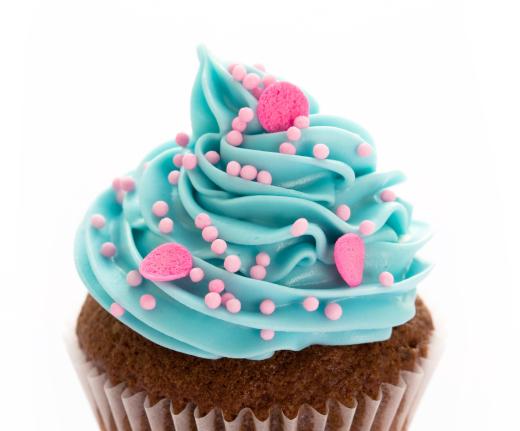 Popular cake flavors for lactose-free cupcakes include chocolate, lemon, and vanilla. Unsweetened cocoa powder is a common choice for making chocolate dairy-free cupcakes. Many of these recipes also yield rich flavors from the use of flavored extracts. Powdered or confectioner's sugar can also be included in lactose-free baking. Some recipes can also be adapted as vegan in addition to lactose-free, and this is often accomplished with the addition of an egg substitute.
Making a batch of lactose-free cupcake icing is another step that can yield tasty results with a few basic ingredient replacements. Common dry ingredients for non-dairy icing include powdered or granulated sugar. Coconut oil is sometimes substituted for margarine, although a frequent beginner mistake is to add too much of it. The resulting frosting can have an unpleasant texture as well as ingredient separation. Experienced bakers often advise that less is more when it comes to using oil in lactose-free frosting.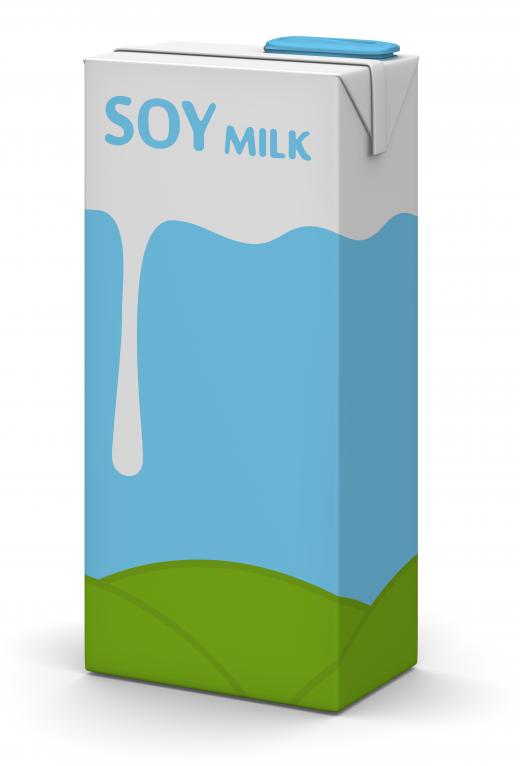 Baking times for lactose-free cupcakes are usually between 20 and 30 minutes. Just as with other cake recipes, most bakers check that the cupcakes are done by piercing the center of one with a toothpick or butter knife. Freshly-baked cupcakes are usually left to cool down before the baker applies the icing.
AS FEATURED ON:
AS FEATURED ON:

By: Ruth Black

A lactose-free cupcake.

By: rimglow

Applesauce can be used as a substitute for dairy products in some recipes.

By: 3dsguru

Lactose-free cupcakes may be made with soy milk instead of dairy milk.

By: Marnel Tomić

Carob can be used in cupcakes as a lactose-free alternative to chocolate.

By: lidante

Many people are allergic or sensitive to the lactose found in dairy products.