What Are Idahoan Potatoes?
Idahoan® Potatoes is the trade name for a line of instant mashed potato products produced by Idahoan® Potatoes, LLC. The primary product consists of dried, powdered potatoes which the purchaser can reconstitute by adding water and heating. Over its history, the line has diversified and is now available in a range of different flavors and sizes, including variety packs of different flavors.
Dehydrated potato products such as Idahoan® Potatoes offer a number of advantages over fresh potatoes. If properly stored, dehydrated potatoes can last much longer than raw potatoes. As a result, they are easier to store and ship. Preparation is simple and relatively quick, making them attractive to cooks who may not have enough time for the tedious process of mashing potatoes.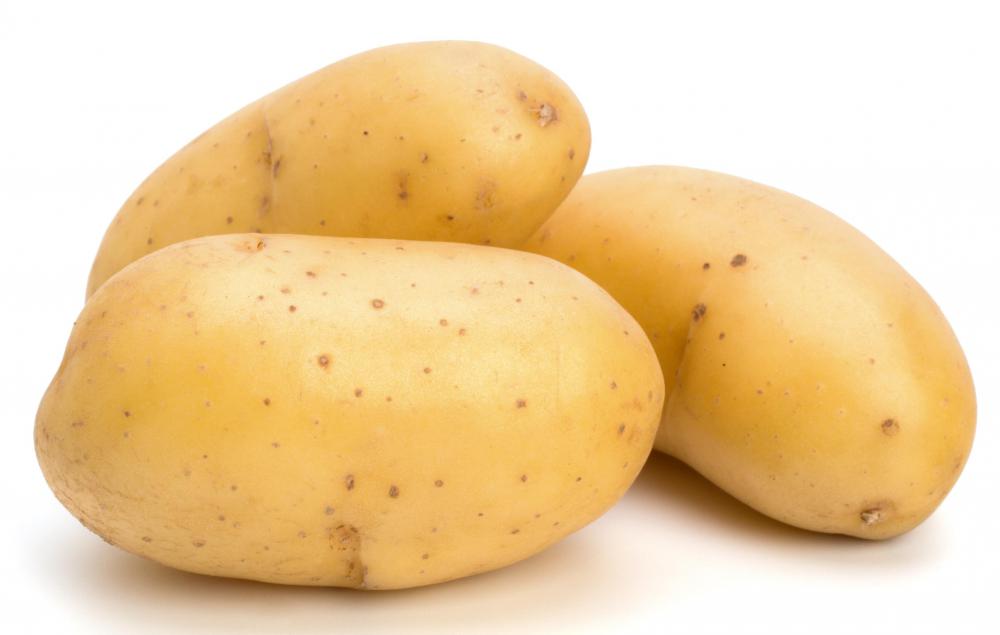 The range of Idahoan® Potatoes products encompasses not only mashed potatoes but other types of potato products such as scalloped and au gratin potatoes. The company also markets its products through a range of different retail outlets, including conventional supermarkets and large discount retailers. Special large packages known as "club packs" provide a bulk discount for shoppers at these stores.
Idahoan® Foods, the producer of Idahoan® Potatoes, was founded in Lewisville, Idaho, in 1960. In its initial year of production, the company claimed to have produced and sold over 5 million pounds of dried potato products. By the beginning of the 21st century, the company was part of a complex of production, distribution and sales companies with over 500 employees.
Three of these companies, RD Offutt Company, Idaho Fresh-Pak Corporation, and United II Potato Growers of Idaho, Inc, merged to form Idahoan® Foods LLC, making it the second-largest potato dehydrator in the US at the time. United II was an offshoot of United Potato Growers, a potato-growing cooperative which continued to act independently of the company, while Fresh-Pak was the existing dehydration company and RD Offutt controlled a wide variety of agribusiness assets, including other potato processing facilities.. The company formed by this merger currently produces the range of Idahoan® Potatoes products.
The name "Idahoan Potatoes" trades on Idaho's reputation as a potato grower. Idaho is the leading producer of potatoes in the United States, producing around 30% of all the nation's potatoes. It has held this position since surpassing Maine's production in 1957. As a consequence, many American consumers associate Idaho with farming and potatoes. Idahoan®'s marketing heavily reinforces this association, with images suggesting old-fashioned rural wholesomeness.
By: Joe Gough

Mashed potatoes made with Idahoan potatoes.

By: mbongo

Potatoes are dried and powdered to make Idahoan® Potatoes.

By: Natika

Idaho is the leading grower of potatoes in the U.S.