What are First Aid Procedures? (with pictures)
First aid procedures are medical steps taken to handle minor injuries or sustain victims of severe illness or injury until professional help can arrive. Many jobs require training and certification in first aid procedures in order to provide a safer working environment as well as prepare workers to handle emergencies. First aid can be crucial and even lifesaving in some situations, but is never a substitute for professional medical care.
Instances where a person may die before care can arrive often call for careful first aid procedures. Choking, cessation of breathing, cases of poisoning, or excessive bleeding can all require immediate care. Common first aid procedures for life-threatening emergencies can include cardiopulmonary resuscitation, the Heimlich maneuver and tourniquet application. All of these treatments require training to ensure maximum chance of effectiveness, and ideally should only be performed by a certified person.
Many first aid procedures are fairly minor and require little training, yet caution should still be paramount. Giving a person a fever reducer or pain medication from a first-aid kit may seem simple, but if the victim has a medication allergy, can worsen the situation severely. For this reason, it is important to read through first aid manuals or take first aid classes in order to provide the safest and wisest care. First aid manuals may be available for free from humanitarian or government-run public health organizations, and can also be purchased online or in bookstores.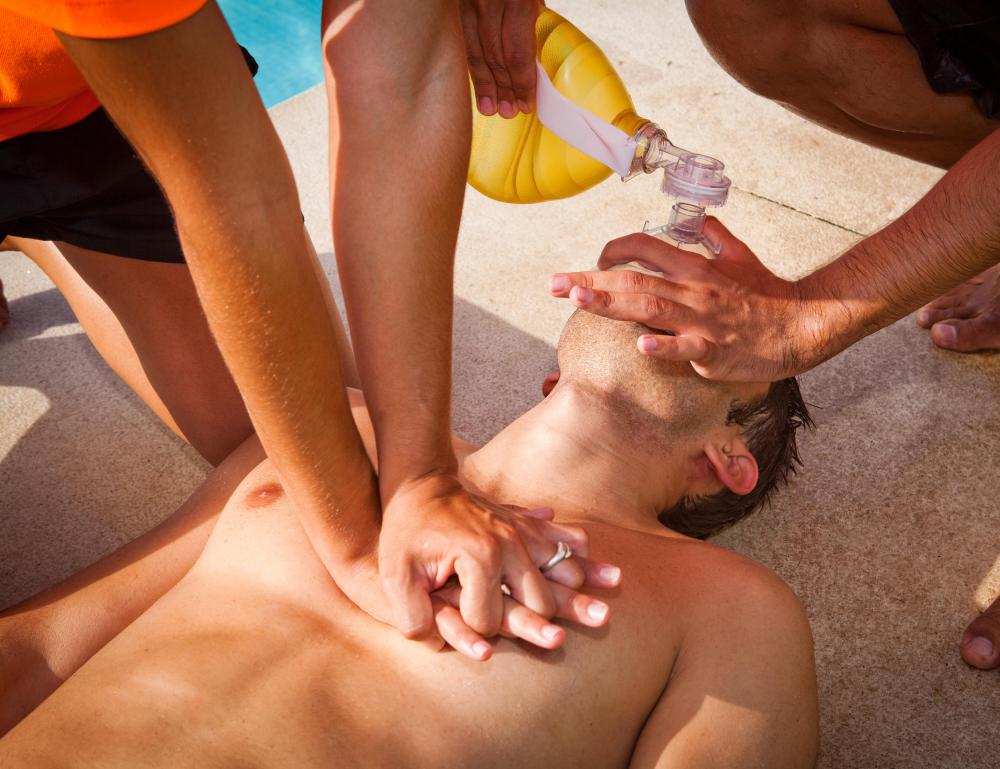 A first aid kit can be a vital portion of delivering efficient first aid. Pre-made kits can be found at many stores, but may also be customized to deal with individual issues. For instance, asthmatics may want to include a back-up inhaler in a first aid kit in case of an emergency. Basic supplies for a first aid kit include bandages, fever and pain medication, antiseptic creams, burn creams, eyewash, thermometers, and basic protective gear such as latex gloves and masks. A first aid kit should be stored in a prominent and easily accessible location and should include a first aid manual nearby.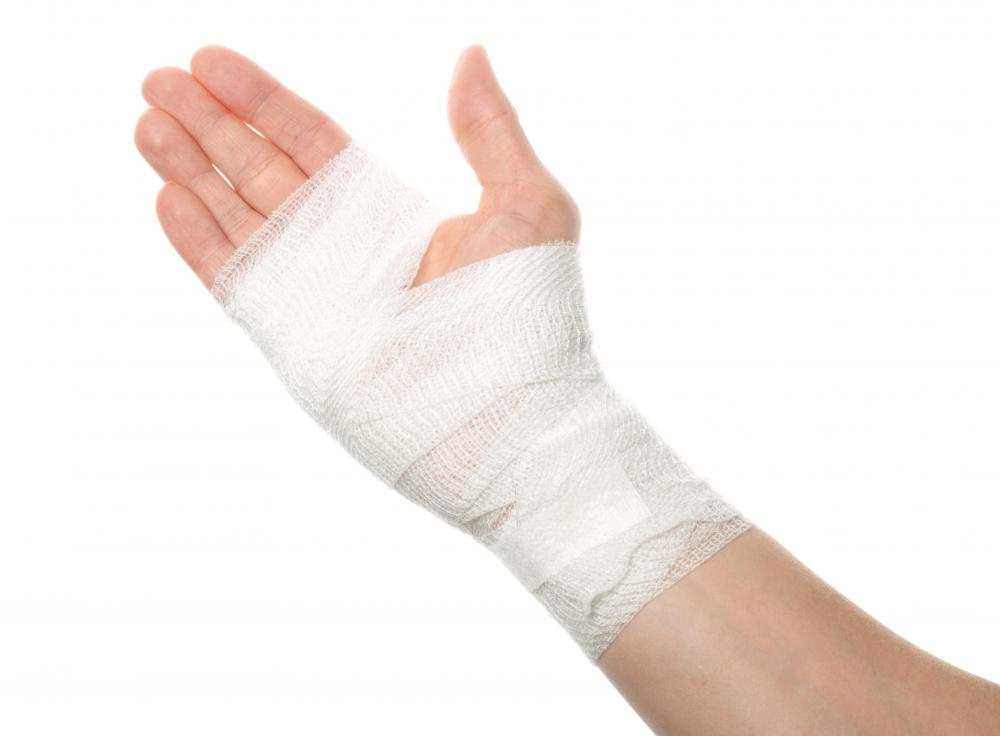 To receive training in first aid procedures, check with community centers, local health initiatives, and even hospitals to see what classes and programs are available. Certification typically involves training in emergency life-saving techniques as well as safety information and basic tips. Some programs may require students to complete a written or practical exam before certification is awarded. First aid certification may require periodic renewal; be certain to check local laws to determine renewal rules.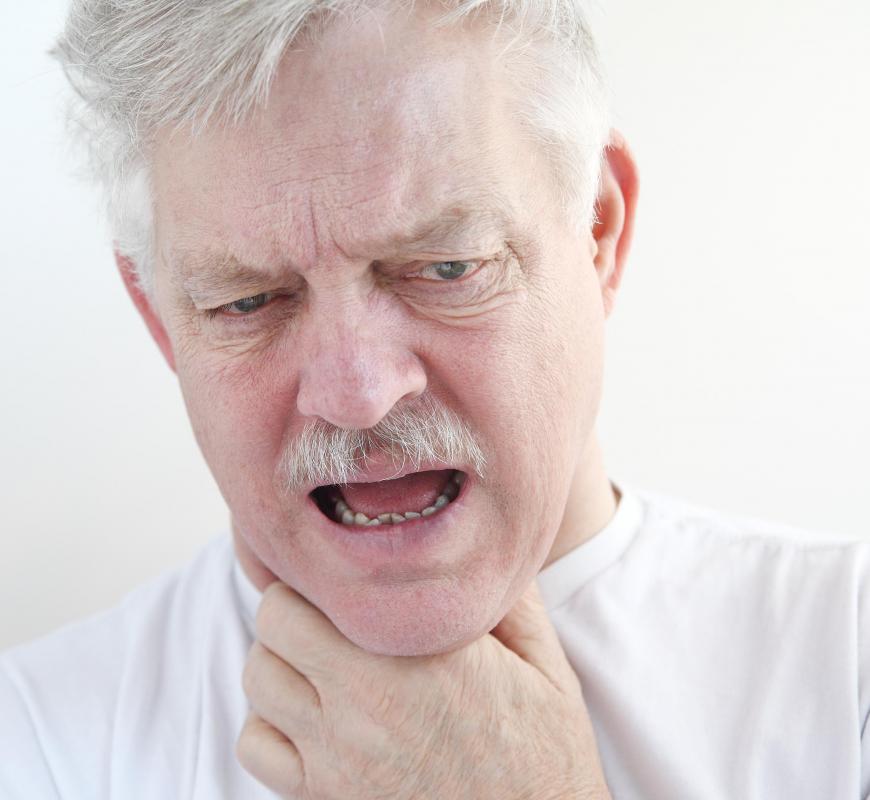 Jobs that require proof of competency in first aid procedures can be found in many industries. Lifeguards, school teachers, and even medical receptionists may be required to show proof of basic training and skill. Many theaters and customer-heavy businesses may require house or event managers to be certified in case of an accident or emergency. Training in first aid procedures can be an excellent sign on a resume, showing potential employers that the applicant has skills that may prove to be true life savers.
Responders may have to initiate rescue breathing while administering first aid.

The Heimlich maneuver is an important first aid procedure.

First aid procedures include tourniquet application.

CPR training should cover the proper use of first aid equipment.

In cases of burns or lacerations, one might have to wrap the wound with a gauze bandage.

Choking is an emergency situation that requires first aid assistance.

Many first aid procedures require the use of medical-grade exam gloves.