Dots® are gumdrop candies manufactured by Tootsie Roll Industries, a large American candy company that produces a broad assortment of candies. Many people consider them to be an old-fashioned candy, since they have been around since the 1940s, and some people have fond memories of eating them in their youth. Dots® come in a number of packaging options, ranging from small boxes of mini size for Halloween to large movie theater boxes of the traditional version, and most candy stores and large markets carry them.
This candy was first released in 1945 by the Mason Company. They were originally known as Mason Dots®, and the Mason company also released a black licorice version known as Black Crows. In 1972, Tootsie Roll Industries acquired the Mason Company and started making Dots® on their own, releasing a number of experimental flavors including tropical, hot, and Ghost Dots®, a special variety released just for Halloween.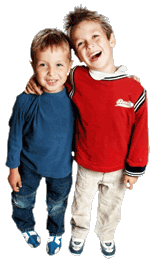 The traditional flavors are strawberry, lemon, lime, orange, and cherry. They are theoretically distributed randomly in the packaging, which means that consumers sometimes encounter a package which only has one or two flavors. Like many artificially flavored fruit candies, there is some debate as to how different the flavors really are. Some people claim that the flavors are distinct enough to be distinguished on a blind taste test, while others doubt this.
The texture of Dots® is quite unique. Like other gumdrops, they are sticky and soft, but they can sometimes approach a granular texture, thanks to the absence of gelatin in the ingredients. They also lack the powder coating that is often used to coat gumdrops, and they are extremely sweet, thanks to the first ingredient, which is corn syrup. Because the candy does not contain gelatin, it is safe for vegans and vegetarians.
Many people associate Dots® with the movie theater, since most concession stands carry them, and more rambunctious movie viewers may remember tossing them at the screen or other patrons. They are also a popular Halloween candy, since they come in fun-sized packages which are easy to hand out to trick-or-treaters. Because of the packaging, these candies can also allay fears about adulterated candy, since children can discard opened boxes.
AS FEATURED ON:
AS FEATURED ON:

Two young boys