What are Different Types of DVD Rental? (with pictures)
DVD rental used to invariably mean going to a rental store to pay 3-4 US dollars (USD) to rent a single DVD. Renting a DVD usually meant rental for one night, and some of the smaller store required large deposits to become a member. While following this type of DVD rental is still available, rental stores now seldom require deposits, because DVDs are relatively inexpensive. As well, most stores have expanded the number of days one may keep a DVD. New releases can be rented for up to seven days in some of the chain DVD stores.
DVD rental extension has been fueled in part by a new trend in DVD rental, started by the company Netflix. Just a few years ago, Netflix began a membership program by mail, which allowed one, for a monthly fee, to rent unlimited DVDs with no time limit or late fees on return. The DVDs were mailed to the house, with a maximum of three allowable rentals at a time, and when the renter was done with the DVD, he or she mailed the DVDs in a postage paid envelope back to the Netflix warehouse.
Many enjoy the ease of DVD rental of this kind. Blockbuster, a large retail chain, soon followed suit with its own rent by mail version. As well, Blockbuster offered a similar plan for its DVD rental stores. With a monthly fee, slightly over 20 USD per month, one could have unlimited rentals.
Some found the Blockbuster DVD rental plan at store locations to be easier to use. If one wanted to rent a number of DVDs for over the weekend viewing, this was easily accomplished. Conversely, DVD rental at Netflix, and at Blockbuster's mail plan limited the number of DVDs one could rent. If one was watching a series, for example, one might have to several days to get the next discs, so the mail DVD rental plan was not for everyone.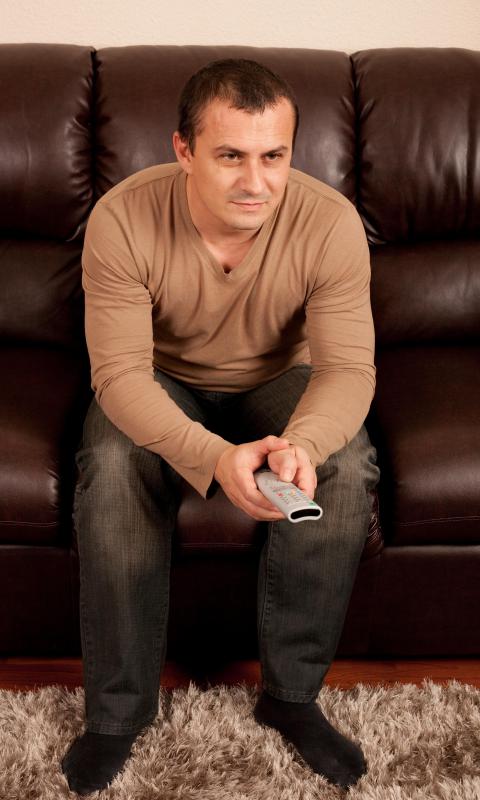 Netflix responded to demand for more DVDs at a time by offering higher priced rental services. One could still purchase a three DVD plan, and it is one of the lowest priced of the current plans, under 20 USD per month. Netflix frequently offers free or very low priced trials. They also offer 1 or 2 DVD rentals at a time plans but these plans frequently limit the number of DVDs one can rent in a month.
Blockbuster's plan is now identical in price to that of Netflix, although they also send between 1 and 4 coupons monthly for in-store rental. They boast a slightly smaller collection of DVDs, claiming to have about 55,000, while Netflix claims to have about 60,000. Selections of certain types of films may be more limited than that which one would find in a video store. One may find some DVDs like foreign films, series, or special concerts less available.
These DVD rental by mail plans are probably unnecessary if one doesn't rent DVDs often. Many DVD rental retail outlets now have competitive offers, like special free days for kids rentals, or discounts if one rents several DVDs at a time. These may prove to be more cost effective. There is also the benefit of renting from local businesses instead of big chains, which can help improve one's hometown economy. You might save your receipts from a DVD store for a month to see if a DVD rental by mail plan makes sound economic sense, when compared to your monthly expenditures at DVD rental stores.
DVD rentals make it possible to watch almost any movie at home.

Netflix frequently offers free or low-cost trials to people interested in its DVD rentals.

Several streaming video providers have collections of more than 100,000 titles.

People might rent a movie DVD or discs containing TV show episodes.