What are Compression Pants?
Compression pants are thin pants made from elasticized fabric, usually a lycra blend, designed to provide the legs with support for a variety of situations. These pants, like other compression garments including shorts and socks, are tight fitting to provide support, while still allowing air to flow between the body and the material. There are several uses for these garments, most often for sports medicine and recovery.
In sports such as track, football or baseball, in which injury to a leg muscle can easily occur, compression pants are often worn under player uniforms to support the leg muscles and to help prevent injury or further damage to an existing muscle injury. For added protection, they may be worn regularly by athletes who have experienced recurring injuries to the same muscle or group of muscles.
Compression pants are also used in post-operative healing. When surgery affecting both legs, such as liposuction, is performed, these pants are often provided to the patient to help support the legs and maintain proper blood circulation while healing. They and other compression garments provided for post-operative healing may be different than those worn for sports, so do not attempt to substitute garments. Medical compression pants are designed to be worn for extended periods of time and to provide the right amount of support to the right areas of the body.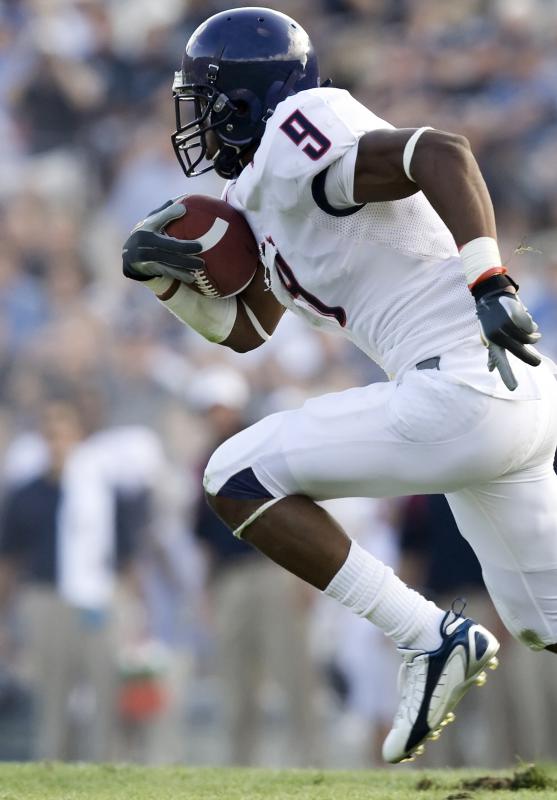 Post-operative compression pants and other garments may be provided by a doctor or purchased from a medical supply retailer. Those for sports injuries and injury prevention can be purchased from many sporting goods retailers or through a qualified sports trainer. Compression socks are also available for those who work on their feet for extended periods of time and can be special ordered through many uniform retailers. Compression garments of all types can also be ordered from several online sources.
Road cyclist wearing compression pants.

Compression garments can include socks.

Football players often wear compression pants under their uniforms.

Compression pants, which are worn under football uniforms, help prevent injury to the player's muscles.