What Are Comparable Sales?
Comparable sales are sales of properties that share a number of characteristics, including lot size, home design, and general location. Identifying home comparable sales is very helpful when assessing the potential for selling a property within the area, or determining an equitable price to pay for a home within a given neighborhood. By comparing the property in question with the sale prices of similar properties in the area, it is possible to determine if the sale price is within reason, or needs to be adjusted upward or downward in order to comply with current market trends.
Properly evaluating comparable sales normally involves identifying common characteristics between the several properties sold over a specified period of time. Along with the lot size, consideration of the square footage of the home is also important. Ideally, the properties used for the comparison will also be in the same neighborhood or at least in adjoining neighborhoods. The number of rooms in the home is also an important feature to consider, with attention to the presence of additional bedrooms or bathrooms of particular interest.
Sometimes referred to simply as "comps," the idea behind comparable sales is to provide a means of projecting a more or less accurate listing price that is likely to be attractive to buyers while still in line with the current appraisal and market value of the property. In like manner, buyers can use public records to do their own comparable sales research and determine if the asking price for a home is within reason, considering what other properties in the area have sold for over the last few months. Since many public records run several weeks behind the actual sales activity, it is important to establish a time frame that allows for this lag. Doing so helps to increase the amount of useful data obtained, and increases the chances of properly evaluating the asking price connected with the targeted property.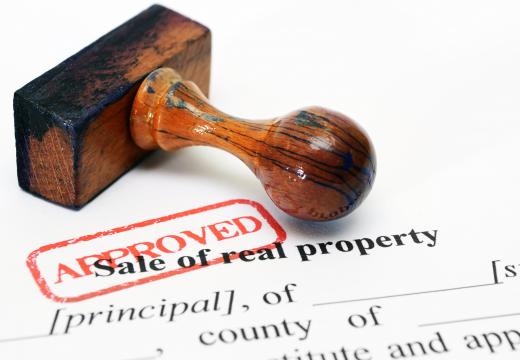 There are several other applications of comparable sales. It is not unusual for municipalities to consider comparable sales when appraising current property values as a means of setting property values that are used to assess annual property taxes. City planners can also make use of this data as a means of determining where to locate new developments, based on the comparable sales of properties in different sectors of the city. Homeowners may also use this approach when considering additions to existing homes, getting an idea of the type of asking price that would be appropriate if those additions were completed.
AS FEATURED ON:
AS FEATURED ON:

By: Andy Dean

Comparable sales are used to determine an asking price on a home for sale.

By: alexskopje

A comparable sales comparison in real estates uses completed sales nearby.