What are Chandelier Earrings?
Chandelier earrings are a type of long, often ornate earrings that dangle from an earring base, which may be a stud, hook, or clip-on type earring. A stud earring is a straight post that goes through the earlobe and is attached with a backing; a hook earring is a single strand of wire formed into a hook, inserted through the earlobe, generally without any type of backing; and a clip-on earring is somewhat less common in a chandelier style, but clips to a non-pierced earlobe. Chandelier earrings often have multiple levels of decoration, and may have some movement when they dangle from the earlobes.
Chandelier earrings come in many different styles, and may be very short and only extend slightly past the earlobe, or may be much longer and extend almost to the shoulder. They are designed to be very light, even when they are larger, in order to not stretch the earlobe or cause a tear in the piercing hole. There are many different materials used to create a pair of chandelier earrings.
Two of the most common materials used to create both the base and the wire for chandelier earrings are sterling silver and gold. However, some earrings may be made with hypoallergenic materials such as stainless steel, for those who may have difficulty wearing other earrings without having an allergic reaction. Often, this style of earring is considered costume jewelry and can be found in many jewelry stores for a fairly inexpensive price. However, some of these earrings are made with high-quality materials or gemstones, and may be quite expensive.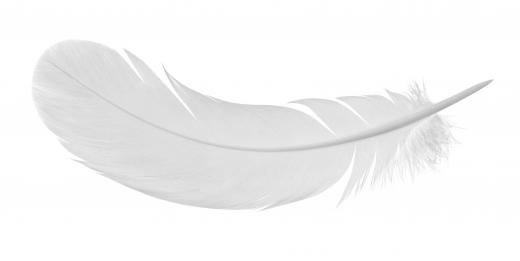 The "chandelier" part of chandelier earrings is typically made out of precious or semi-precious gemstones designed to sparkle and catch the light, similar to a real chandelier. Some chandelier earrings are made of diamonds or other, more expensive stones, while others may be made of lab-created gems. In addition, it is popular to add glass or plastic beads, sequins, or even occasionally feathers to these earrings. Many earrings of this type add multiple colors of gemstones or beads.
Chandelier earrings may be casual or dressy, depending upon their style, and the outfit with which they are worn. There are designs and colors available to match any outfit, and some people enjoy creating their own earrings. In addition, this style of earrings is especially popular for formal events, including weddings, because they can be very elegant, eye-catching, and attractive.
AS FEATURED ON:
AS FEATURED ON:

By: AlexanderGordeev

Gold wire is one of the most common materials used to make chandelier earrings.

By: ILYA AKINSHIN

Chandelier earrings may feature feathers.