What Are Bedroom Fairy Lights?
Bedroom fairy lights are a type of string lighting that can be used for indoor decoration. They are often used in bedrooms for teenage girls and children, though they can be used with any type of bedroom decor. Many use bedroom fairy lights to complement nature themes and feminine designs. Available in various designs, there are lights available to suit many styles of decoration. Some bedroom fairy lights are battery-operated and can be easily hung anywhere in a room, while others must be plugged into an outlet before use.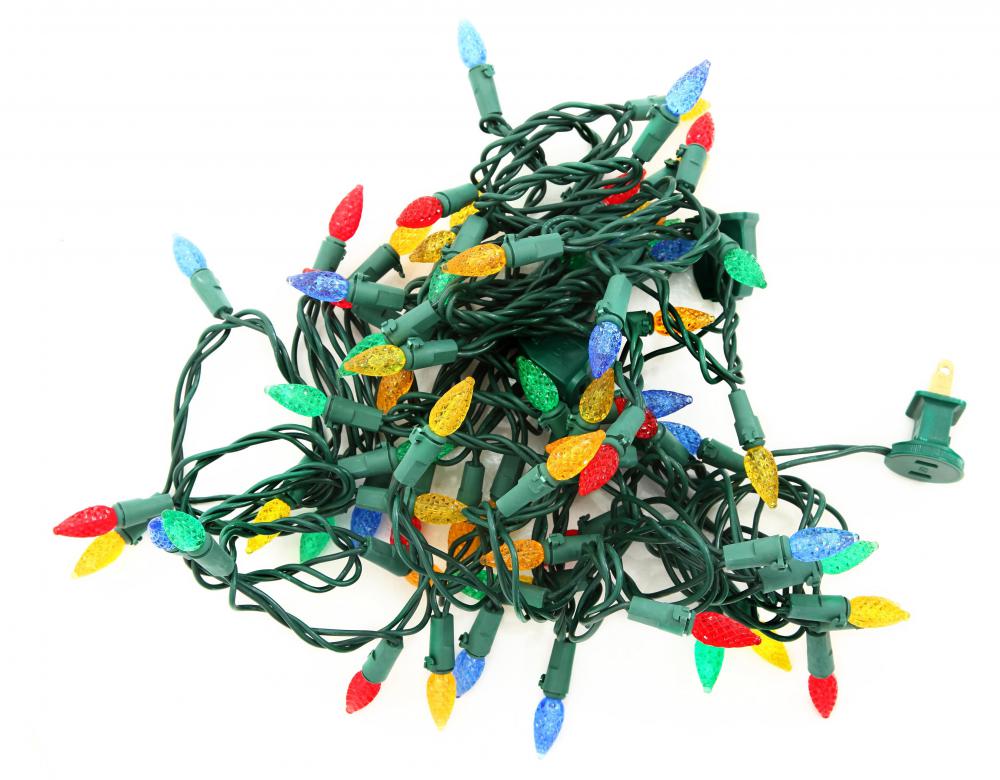 When creating a bedroom design, a simple string of lights can add an interesting and eclectic feeling to the space. They can be used by themselves or for additional ambient lighting. Often, bedroom fairy lights can be draped from bedposts, bookshelves or windows. As long as the lights are intended for indoor use, they can be used in these areas safely. If the lights will be in a child's room, they should be placed safely out of the child's reach to prevent tripping and choking hazards.
Typically, bedroom fairy lights are sold alongside other types of bedroom decorations. Many lights come with small bulbs that line a single string, while others are draped or clustered together for a brighter effect. They are available in many different colors, and some come in shapes like flowers, butterflies or animals. Additionally, some bedroom fairy lights come with energy-saving light-emitting diode (LED) bulbs. These bulbs are also often recommended for use in areas that receive poor ventilation.
As string lights are often used for the holidays and outdoor gatherings, many people customize their bedroom fairy lights to make them appear more personalized. They can be used creatively in many different craft projects, such as by putting small filters around the lights or by stringing them into a unique arrangement surrounding a piece of artwork. When they are integrated with other bedroom furnishings, string lights can offset other focal pieces in a room. They are often used to highlight a particular piece of decor or to call attention to a special area of the room.
Generally, bedroom fairy lights are available from large retailers, department stores and online shops. While some order a single string, many customers opt for multiple strands in order to add more light to their rooms. String lights are typically priced similarly to other forms of bedroom lighting, though the cost is often dependent on the style and type of the bulbs.