What are the Different Styles of Bedroom Decor?
The bedroom is a haven of relaxation, rest, and enjoyment. A messy, mismatched bedroom can hamper the ability to sleep and make going to bed a chore rather than a reward. There are many different styles of bedroom decor that can turn a boring boudoir in to a napping paradise. Some popular types of bedroom decor include French provincial, lodge inspired, beach casual, and romantic.
French provincial bedrooms take inspirations from the classic, sophisticated palate of traditional French design. Toile designs, which show a repeated pattern of pastoral scenes on a cream or white background, are frequently incorporated into the wallpaper or soft furnishings to set off this lovely style. This is a good style of bedroom decor for rooms with exposed timbers, which add a lovely rustic look to the design. Eyelet or lace-edged sheets, a cozy wing chair, and soft colors such as rose and sky blue add to this charming style.
Nothing can be cozier than cuddling up in a feather bed to watch falling snow. A lodge-inspired bedroom takes all of the comfiest elements from a traditional inn or lodge, while usually leaving out the racks of antlers. Base decor around a fabulous patchwork quilt, ideally stuffed with down or hypoallergenic down alternatives. A beautiful rocking chair or bench made out of driftwood makes an elegant seat, while drawings of birds or natural landscapes help enhance the feel of a country escape.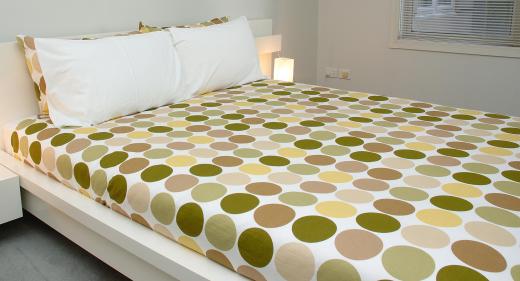 One of the most relaxing styles of bedroom decor, beach bedrooms provide a tranquil retreat from a vivid world. The color palette for this style usually involves soft shades of blue, green, taupe, and cream, creating a soft look that is perpetually easy on the eyes. A splash of sunny yellow in drapes or cushions can help keep the atmosphere from getting too mellow. For bedroom furniture, consider white-painted wicker or wood, while a plush carpet in a neutral beige can give the whole room a sandy bottom.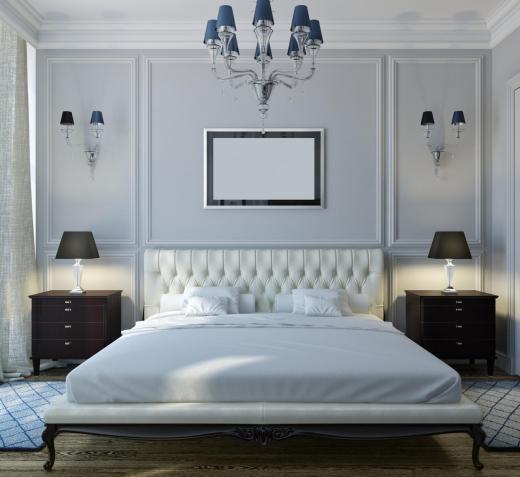 Some bedroom decor is meant to inspire passion rather than sleepy thoughts. A romantic themed bedroom can take influence from a variety of historical influences, including Gothic architecture, Victorian design, and sumptuous Venetian art. A bedroom decor like this requires a bold palate, filled with purples, pinks, and reds sure to get the heart pumping. The bed may be the focus of this design, with gilded four-posters or dramatically carved headboards being popular choices. Consider accenting with velvet soft furnishings, such as long, draped curtains, fainting couches, and cushions galore.
AS FEATURED ON:
AS FEATURED ON:

By: by-studio

Antlers may be featured as part of a bedroom's decor.

By: Alexander Gitlits

A platform bed can bring a sleek, modern look to the bedroom.

By: sowanna

A platform bed with a cushioned leather headboard can provide a modern, yet soft look, to a bed.

By: petarpaunchev

Driftwood is often used to make furniture or decorative accents.