What are Accounting Policies?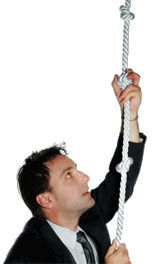 Accounting policies are the general financial principles an organization uses to report its earnings and losses. Policies differ from industry to industry, but they generally deal with expenses, inventory pricing, investments, payroll and other essential business categories. This flexibility brings up many questions and issues for those reporting the numbers and requires accountants to closely monitor results.
Accounting policies are designed by accountants but carried out through management. One example is a company where policies are in place that require inventory pricing to be meticulously documented to account for each department's budget. Another example is a company that requires a more specific distillation of expenses, such as an itemized showcase of research and development costs. Projections also are key for some industry policies, such as in the banking industry, where many accounting policies require an estimation of how many loans are predicted to fail and their financial ramifications.
Accounting policies are most used when reports are written. Whether monthly, quarterly or annual, a successful set of policies will result in a clear picture of a company's financial standing. An unsuccessful set of accounting policies will result in a skewed view of a company's performance and financial standing in a report.
Most reports will contain a summary of significant accounting policies. This is a complement to the actual numbers, because this statement outlines policies and tells how each was enacted. Generally, this will include all traditional practices and any ones particular to a specific company and a definition about why this was necessary.
There is often a concern about fraud, because the parties responsible for writing the policies are not the people responsible for using them. Accounting policies promote honesty through good will and trust, but these bonds sometimes are broken. Whether it is a major transgression, such as a department hiding a large profit in order to absorb it into a future loss, or something small, such as failing to report the potential loss of returned merchandise, they are constant concerns to accountants. As a result, many accountants keep a vigilant watch over an organization's numbers and perform internal audits to make sure reports are accurate.
Accounting policies are in place to assure that a company's financial status is properly reflected in its reports. By establishing and promoting these principles, accountants attempt to mold a company's financial transparency. There is a risk of fraud, so accountants maintain a watchful eye on the entire process to keep the books clean.
Man climbing a rope