Is Laser Eye Surgery Good for All Types of Vision Problems?
Laser eye surgery is a popular method for correcting certain eye conditions, but it is not suitable for all types of vision problems. As with any medical procedure, it is important for people who are considering the surgery to talk it over with an ophthalmologist or eye surgeon, so that the medical professional can evaluate each individual case and suitability for laser procedures like LASIK, PPK, or PRK. It is also important to differentiate between surgery for vision correction and the use of lasers in optical surgery to treat various other opthalmologic problems.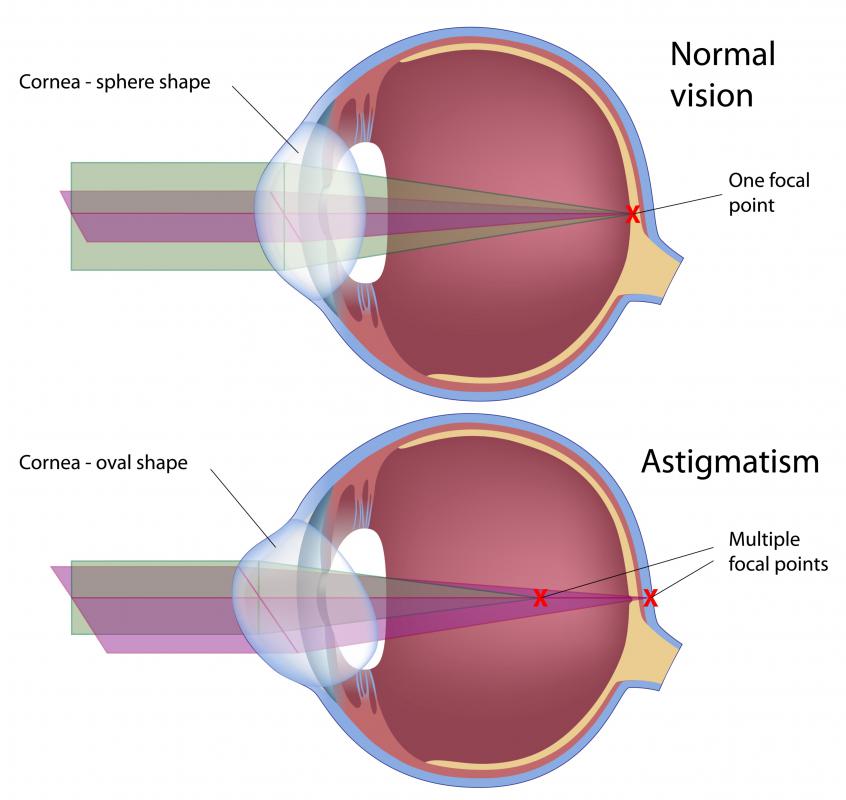 Some vision problems cannot be corrected with laser eye surgery. These include glaucoma, cataracts, flashes, and floaters. There are other treatment options for these conditions, but procedures like LASIK are usually specifically advised against for with people who have these vision problems, because it can actually make the condition harder to treat.
Laser eye surgery is also not recommended for people who have refractive instability, which is another way of saying that the eyes of the patient are still changing. People whose prescription has changed in the previous year are typically not good candidates for surgery. In most cases, people under 30 are also encouraged to wait to see if their eyes change significantly, because the surgery gets harder if it needs to be repeated because the eyes have changed.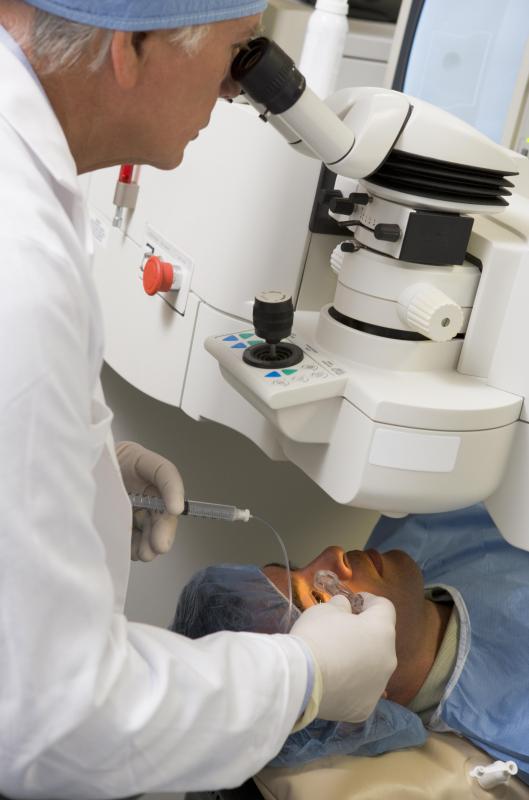 Previous eye surgeries can also be a contraindication for laser eye surgery, as are dry eyes and enlarged pupils. People with enlarged pupils can experience severe vision problems as a result of these surgeries. The physical structure of the eye is also an issue; if the cornea is too thin or too steep, vision correction with lasers may not be appropriate. Lazy eye can sometimes be treated with laser surgery, depending on the patient, but it is good to be aware that perfect correction may not be possible.
As a general rule, astigmatism, nearsightedness, and farsightedness can all be treated very effectively with laser eye surgery, but perfect results are not a guarantee. Patients should always discuss the risks of the surgery with a medical professional and to ask for an honest discussion of possible outcomes. For people who rely heavily on their vision, like pilots, it may be better to stick to glasses and contacts for vision correction, as complications do happen.
Anatomy of the human eye.

A normal eye and one with astigmatism.

Laser eye surgery can eliminate the need for glasses for some people.

Laser eye surgery can be used to correct certain vision problems.

Laser surgery can help individuals who have trouble seeing up close.

Numerous medications and other factors can cause blurred or double vision.

Those who have had their eyeglasses' prescription change in the past year may not be good candidates for laser surgery.