How is Workers' Compensation Disability Determined?
When an employee is unable to work due to an injury or illness received on the job, he may be entitled to workers' compensation disability benefits. A worker must first be determined to be injured or ill by a physician before any benefits are payable. The amount that the worker will receive and the length of time benefits are paid will be determined first by the jurisdiction in which the worker lives and then by the extent of the injury or illness and previous rate of pay.
Workers' compensation programs are intended to provide medical insurance and wage replacement to workers who have suffered injury or illness as a direct result of their employment. Many countries around the world have some form of workers' compensation. In the United States, workers' compensation programs are governed by state law, meaning the requirements for coverage and the amount of workers' compensation disability benefits a worker receives can vary from one state to the next.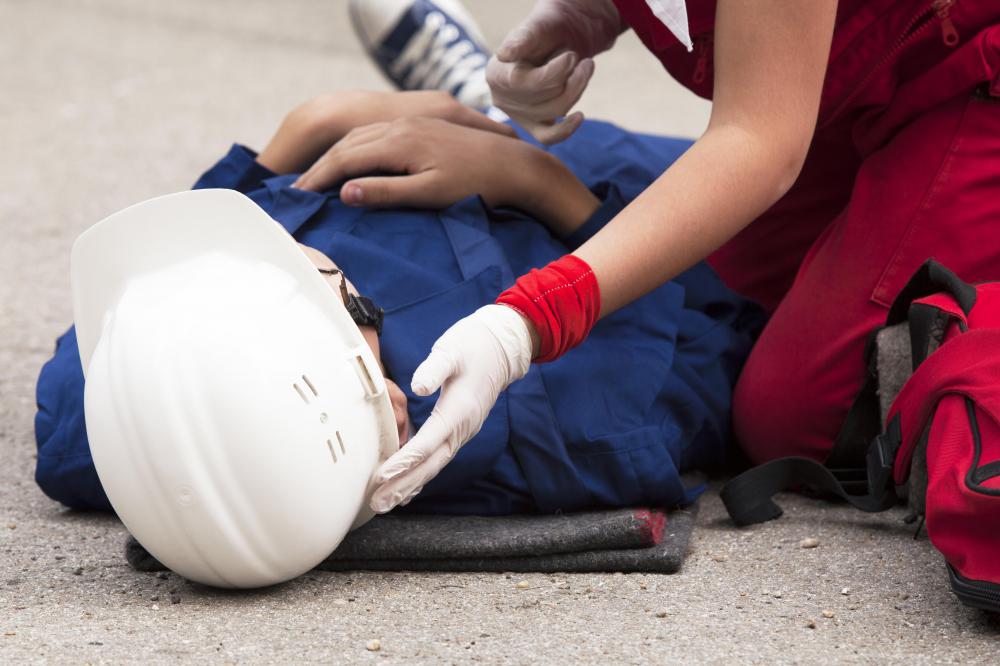 The first step in calculating workers' compensation disability benefits is to determine that the worker is, indeed, disabled. Workers are generally required to report any injury or illness immediately to a supervisor. The worker is then sent to a clinic, hospital, or physician for an evaluation and diagnosis. Most workers' compensation regulations allow the employer to require an evaluation or examination by a doctor of his choosing; however, in most cases, the worker may appeal that evaluation.
A worker may be determined to be temporary totally disabled, temporary partially disabled, permanently totally disabled, or permanently partially disabled. The amount of weekly workers' compensation disability the worker will receive once the diagnosis has been made is determined by state law in the United States. In most cases, the worker will receive one-third of his average take-home pay up to a maximum benefit amount as determined by the state. Brazil's workers' compensation system pays 75 percent of a worker's salary and Germany pays a worker's full salary for the first 13 weeks, by comparison.
Once a worker has reached maximum medical improvement, meaning his condition will not improve with additional medical care, then he will be reevaluated to determine if he is entitled to permanent partial or permanent total workers' compensation disability. If entitled, the worker generally receives a lump sum payment for the permanent disability. The lump sum payment is based on the type of injury and whether or not the worker is considered totally or partially disabled as a result.
By: mangostock

Workers that are injured while at work may be entitled to workers' compensation disability benefits.

By: Halfpoint

The extent of a work injury helps determine worker's compensation disability.

By: wellphoto

Workers' compensation exists to provide financial assistance and medical treatment to employees who are injured on the job.