How is Sweat Produced? (with pictures)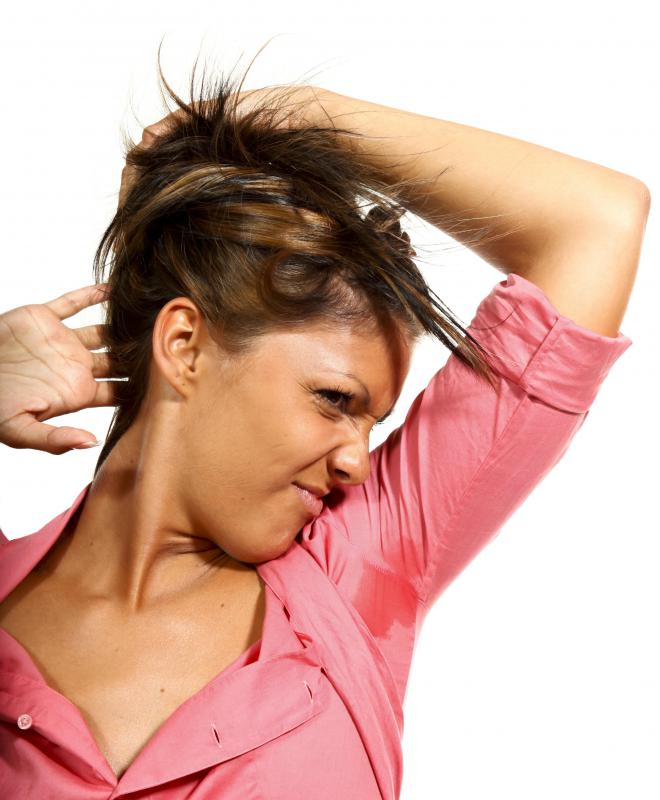 Sweat helps keep people cool in hot weather or when exerting themselves and is therefore an important part of thermoregulation, the maintenance of a uniform body temperature. By moistening the skin, the liquid cools the body as it evaporates. It also aids in excretion, or the removal of waste products from the body, and helps protect the skin from such environmental hazards as bacteria and chemicals. Sweat is produced by glands in the skin as a response to temperature or other stimuli.
The content of sweat is mainly water, but about 0.2 to 1% of the solute is made up of minerals, lactate, and urea. In addition to being triggered by a rise in temperature, it can also be caused by nausea and stress. Cooling the body typically reduces sweating.
Sweat glands in the skin are controlled by the hypothalamus in the brain, part of the autonomic nervous system. Temperature receptors in the skin affect the body's hypothalamic, or core, temperature, which in turn sends signals to the hypothalamus. Heated skin lowers the hypothalamic set point or threshold at which sweating begins. When this set point is reached, the hypothalamus sends signals to activate the glands.
These glands are coiled, tubular structures in the epidermis, or skin. Each contains a special type of cell called myoepithelial cells that contract when activated. This motion squeezes the glands, excreting sweat directly onto the surface of the skin.
Human skin contains two types of sweat glands: merocrine and apocrine. Merocrine glands are more numerous and widespread, and shallower than apocrine glands. They are located all over the body, with the highest concentrations on the palms and soles of the feet. These glands are responsible for most of what people think of as perspiration.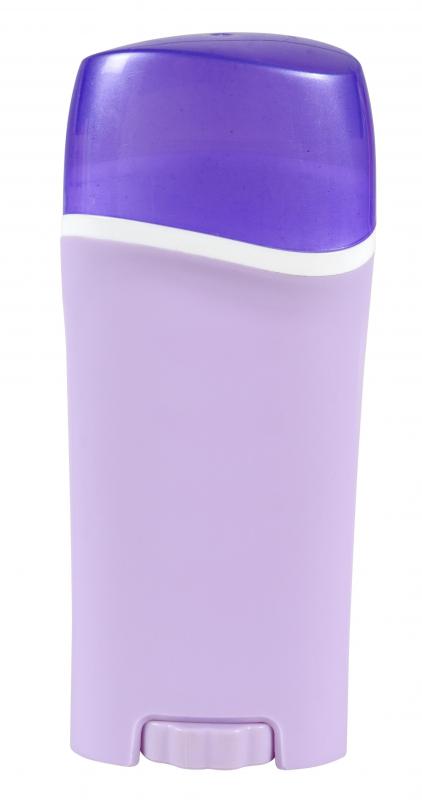 Apocrine glands are located in the armpits, groin, and around the nipples. They secrete a more viscous, cloudy product and become active at puberty. The presence of bacteria in these glands sometimes causes a noticeable scent, which is part of why some people give off an obvious smell when they sweat. It has been hypothesized that these glands secrete pheromones, which can potentially communicate signals to others by affecting their hormonal levels.
Sweating is a natural function of the body.

Glands produce sweat to cool off the human body when it gets too hot.

People tend to sweat more in hot weather.

An antiperspirant can help reduce sweating.

A diagram of the human skin, including sweat glands.

Sweat glands are located all over the body.