How Effective are Monetary Incentives?
Monetary incentives represent additional compensation given to workers who achieve predetermined goals and/or expected production output. In most companies, monetary incentives include scheduled bonuses, project bonuses, profit sharing, stock options, and additional paid time off or vacations. A common problem companies have with these types of incentives is measuring their effectiveness. While the incentives may look good on paper, employees who are unmotivated by them will not exert the extra effort to achieve the incentives. This can result in lost productivity and more administrative paperwork generated for employment practices that aren't increasing profits.
The goal of all monetary incentives offered by a company should be to promote acceptable behavior within the company or increase the output of specific departments. For example, many companies employ a sales staff on a full or partial commission pay plan. This drives individual members of the sales team to work hard selling the company's products. To increase the effectiveness of this incentive, a stair step commission plan can be put in place. When an employee sells $1,000 US Dollars (USD) in products, she earns 20 percent commission. At $1,500 USD, she gets 25 percent; $2,000 USD in sales earns 30 percent commission and so on. This plan can create an effective profit sharing incentive plan.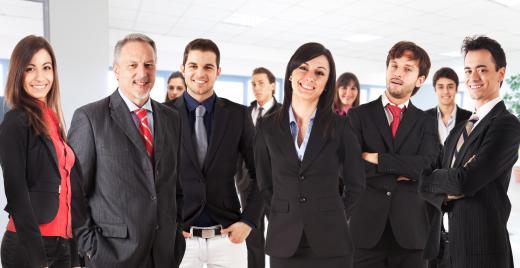 Another option for creating effective monetary incentives is to introduce friendly competition into the workplace. Placing employees on teams and rewarding the team that reaches a set goal first is an effective incentive. Teamwork can provide a sense of motivation, as one worker who feels burned out may be inspired by other members who encourage him to complete the task that will ultimately benefit everyone. Teamwork is beneficial also because it rewards multiple employees at a single time, thereby increasing the output of a specific department at one time. This avoids spreading out incentives to single employees over a longer period of time and possibly creating a delayed response to the incentive.
Regardless of the monetary incentives offered by a company, the most effective ones are those easily measurable. Owners and managers must be able to review the incentives plan and determine its true effectiveness. All employees are not motivated by the same factor; where one wants money, another may prefer time off. Not understanding these differences and setting up the cheapest incentives plan to the company may result in employees who do not desire to achieve the goals offered. The end result will be an ineffective incentives plan and possibly lower employee morale from a poorly designed plan.


By: Rido

Putting employees on teams and having the teams compete for a monetary reward can be an effective way to introduce monetary incentives.

By: Brian Jackson

For many companies, monetary incentives include paid vacations.

By: Minerva Studio

Incentive pay awards employees for good performance and can encourage them to keep working at a high level.

By: DragonImages

Monetary incentives may be used to encourage competition among sales teams.