How Do I Start a Delivery Service Business? (with pictures)
The main things you will need to do in order to start a delivery service business is obtain the necessary licensing, purchase or rent any equipment you will need, and market your services to local clients. Necessary equipment may include a delivery truck, dollies or handtrucks if you will be moving heavier items, and possibly the items you will be delivering if you also intend to sell them. The best way to start is to research the type of business you want to start and then speak with a local government official to determine what types of business licensing is required.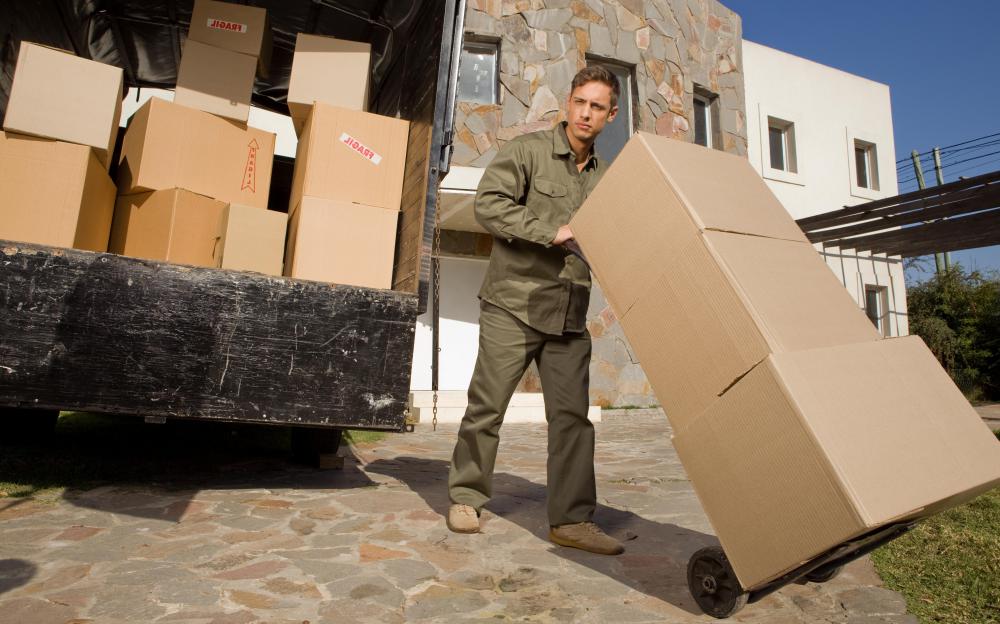 The first step to take when starting a delivery service business is determine what type of business you want to deliver. You may offer to provide delivery services for local retailers, or products you sell or distribute yourself. It's also possible that you may deliver products offered by several types of businesses at once in order to maximize your customer base. General consumers may also have need for a delivery service. You may deliver dry cleaning, groceries, and similar items to consumers in order to save them time.
Once you have determined the type of delivery service business you will start, the next step is to obtain all necessary licensing and insurance needed to do business legally and safely. You will likely need a business license to start, as well as additional licensing depending on the type of goods you are delivering and the type of vehicle you have. Insurance to protect your property as well as the items you will deliver is also necessary so that you are not held liable for any damage done in the event of an accident.
Funding is also necessary for starting a delivery service business. You will need transportation, insurance, a marketing and advertising budget, and possibly funds for merchandise. Funding may come from savings of your own, a business loan, or a personal loan. The availability of loan money will depend on your income, your business plan, and your credit score. If you already have a van or vehicle which may be suitable, you may be able to get started with that and then purchase new items as you grow your business.
Delivery services must acquire forms so that deliveries are properly documented.

Starting a delivery service business requires purchasing trucks and dollies as well as hiring delivery drivers.

Some services specialize in making deliveries to retail, warehouse and manufacturing locations.

A delivery service business may specialize in grocery deliveries.