How Do I Prepare for Railroad Retirement?
In order to prepare and qualify for a railroad retirement, an employee needs to put in a number of years of service. Certain railroad retirement programs might be run by a regional government, and based on the location of a retiree, benefits will vary. To prepare for railroad retirement, an employee may decide to make voluntary contributions to a retirement plan in addition to the mandatory amounts deposited both by the employer and the railroad worker.
In the U.S., the Railroad Retirement Board is a uniform national program that is run by the government. It is designed to provide retirement benefits to retirees and spouses of railroad workers. Disability benefits are also paid through this system.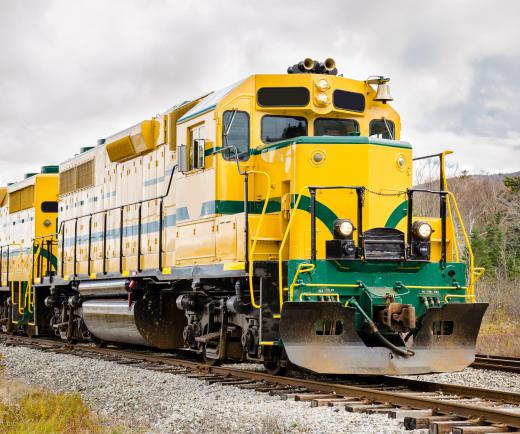 Working in the railroad system will help to prepare you for railroad retirement. Employees become eligible for full benefits at the age of 60 if at least three decades of service have been given. Railroad workers who have been employed by the system for less than 30 years may retire at age 62 but will receive a reduced benefit amount. Upon retirement, payments are typically paid as an annuity in consistent payments for the remainder of the railroad worker's life. Widows and divorced spouses of railroad workers also become entitled to some railroad retirement payment.
To fund a retirement plan, payroll taxes are deposited as contributions by employees and an employer into the plan as the primary source of funding. A plan member should contact a railroad retirement plan administrator to learn if it might be possible to make additional cash contributions to a plan in order to grow the retirement assets even further. The size of a railroad retirement benefit is largely dependent on the success of the railroad entity along with other elements, such as an employee's salary.
Rail retirement assets are typically invested in the financial markets for growth. Historically, assets were only permitted to be invested in the most conservative of asset classes, such as government treasuries, but those restrictions have been lifted in the U.S. The performance of the stock market can be volatile and unpredictable. When nearing retirement, it may be a good idea to contact the plan administrator to learn the expected value of retirement benefits.
Before receiving retirement benefits, a railroad employee must file an application with the employer. The required fields on the application will ensure that the employee is in fact eligible for retirement and will determine the size of the retirement benefit. Employees need to file the paperwork several months ahead of retirement to avoid any payment delays. The application may be able to be completed over the phone or in person, and contacting a retirement board in any region will provide the most detailed instructions.
AS FEATURED ON:
AS FEATURED ON:

By: alpegor

Railroad workers, like engineers or brakemen, may contribute to a retirement plan.

By: emiliezhang

Railroad retirement benefits can vary based on the region where the employee worked.