How Do I Make Seafood Stock?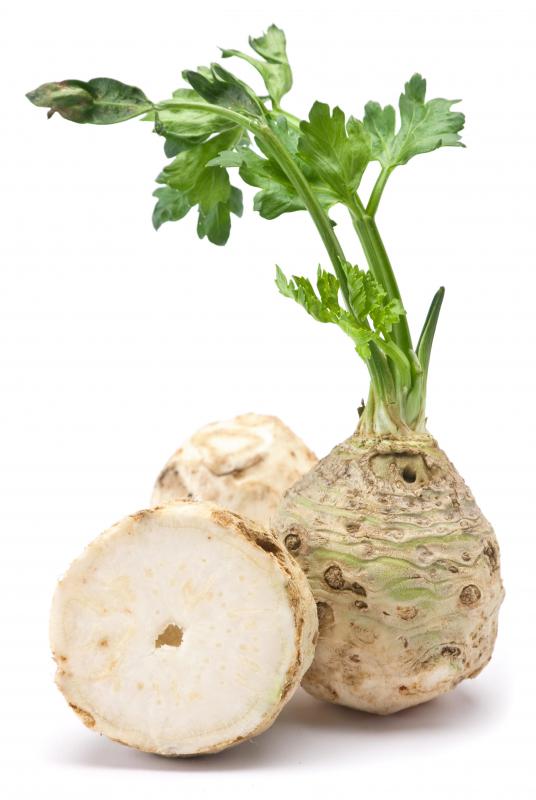 Basic seafood stock is a liquid made by cooking shellfish and seafood, vegetables, and herbs over low heat for several hours. Common seafood ingredients include shrimp, crab shells, and rinsed fish bones. Bay leaves, dried thyme, and salt are flavoring options. Additional ingredients can include garlic, onions, and celery. The ingredients are simmered in water, sometimes with white wine, lemon, or clam juice, and the stock is used as a base for many recipes.
As a stock can be made with leftover ingredients, recipes for seafood stock vary significantly. The base flavoring of seafood stock consists of shellfish and other seafood, such as clams or fish. The most common seafood ingredients include assorted shellfish heads and shells and fish bones, but it can be made with any seafood part, except viscera, that would otherwise be thrown away.
Fish bones and shellfish parts can usually be purchased cheaply at supermarkets with a fresh fish counter or at fish markets. Shellfish shells can be saved after preparing a dinner with lobster, shrimp, or crab. Both the shells and fish bones should be firm but not slimy to the touch and have a slight salty odor. Before preparing the stock, any spoiled shell or bone should be discarded.
A typical recipe requires that the shells and bones be sauteed for approximately two minutes in butter. Once the bones are opaque and the shells are a bright red or orange, water is added. White wine, clam or oyster juice, or lemon juice may also be included.
Once the shells and bones have simmered for a few minutes, the vegetables and herbs are added to the pot. The vegetables in a seafood stock can vary widely, but usually include onions and celery. Celery root, parsnips, and green onions are additional options. Traditionally, any leftover vegetables are added to a stock rather than allowed to spoil.
Bay leaves, parsley, and salt are typical herbal flavorings included in seafood stock. Adding whole red chili peppers will make a spicy stock. Substituting lobster shells for the fish bones can make the stock sweeter.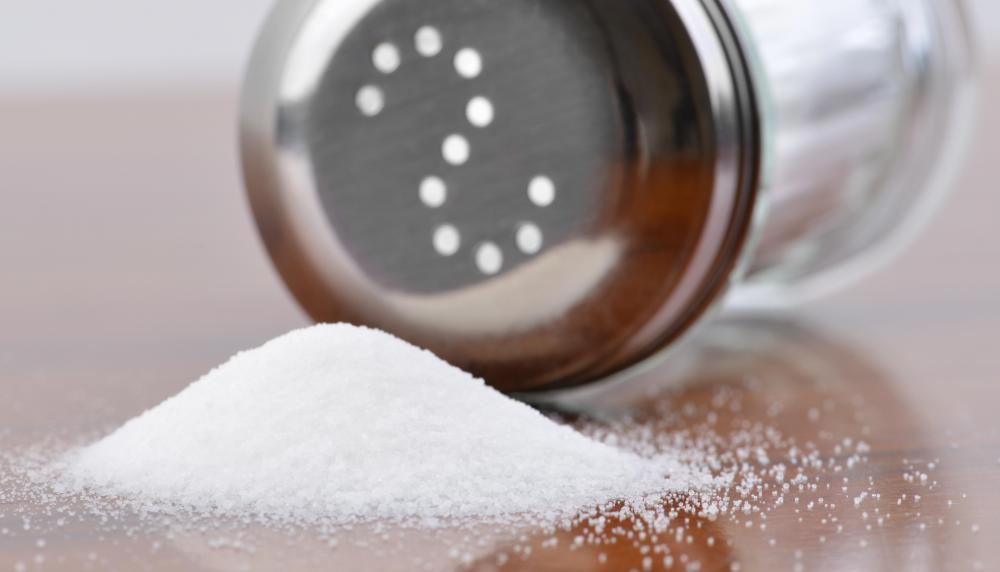 After all the ingredients have been added, any impurities that have risen to the surface should be removed quickly. Impurities can cloud and ruin a stock as well as shorten its shelf life, especially when cooking with seafood shells and bones. Once the stock is brought to a boil, it is reduced and allowed to simmer for at least two hours. Before it is refrigerated or frozen, the stock must be strained in order to remove all solids.
This type of stock is a staple of Cajun cooking. Jambalaya, etouffee, and gumbo are all dishes that can be made with seafood stock. Seafood soups and stews also use the stock as a base. Additionally, the stock is popular in Spanish cooking and is often used to prepare such dishes as paella.
Seafood stock is also available premade at many grocery stores. It can be purchased in cans or in larger containers. Bouillon or oxo cubes are an additional option, though they may be labeled as fish bouillon in some countries.
Celery root is often included in seafood stock.

Jambalaya made with seafood stock.

Gumbo can be made using seafood stock.

Crab shells can be used in the preparation of seafood stock.

One flavoring option for seafood stock is salt.

Vegetables in seafood stocks typically include celery.

Some chefs make flavorful seafood stock by boiling lobster shells instead of the traditional fish bones.

Using a seafood stock can enhance the flavor of seafood soups.