United States
Fact Checked
How do I get United States Citizenship?
Becoming a naturalized citizen of the United States (US)can be a long and difficult process, and it can take anywhere from six months to four years, depending on the circumstances. Individuals applying for United States citizenship must be 18 years old and be a permanent resident for at least three years, without leaving the country for six months. They must also demonstrate good moral character, a positive attitude towards the United States, and a willingness to support and defend the country. Along with meeting these requirements, to achieve naturalization, individuals must also be able to read, write, and speak English, and have a general knowledge of United States history and government. If interested in applying for United States citizenship, you must fill out an application, get fingerprinted and interviewed, and take an oath to the US.
If you are applying for United States citizenship on the basis of marriage, you must be married to a citizen of the US for at least three years. This person must have been a citizen, either natural born or naturalized for at least three years. You and your spouse must also live together.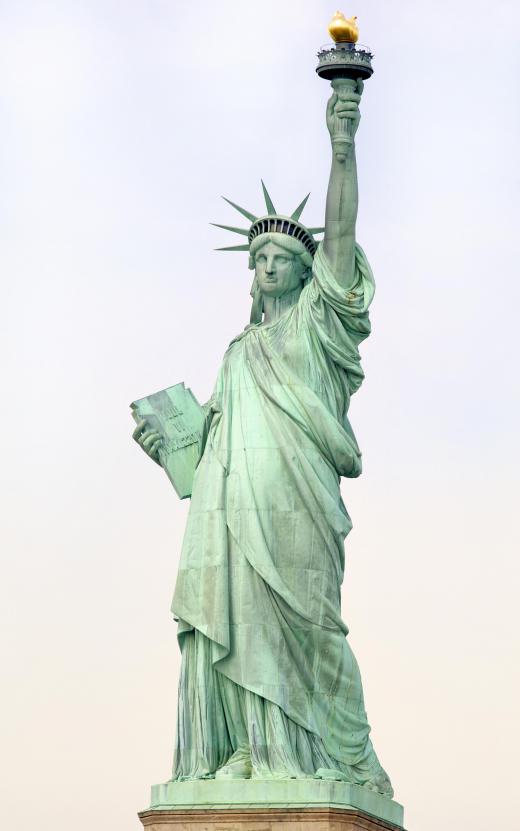 After determining if you are eligible to become a citizen of the United States, your next step is to fill out the application for naturalization, or form N-400. You must submit this form, along with a photocopy of your Permanent Resident Card, or Green Card, two color photographs, and a check or money order that will cover the application and fingerprinting fees. Depending on your situation, you may need to send additional documents or forms. For example, if you are applying for US citizenship based on marriage, you must send proof of marriage and proof of your spouse's citizenship. If you have an attorney or someone else applying on your behalf, you must include Form G-28.
After sending the application, along with any necessary documents and fees, the United States Citizenship and Immigration Services (USCIS) will contact you. In this letter, there will be instructions as to when and where you should go to get fingerprinted. Your interview will typically be scheduled after you have been fingerprinted.
During the United States Citizenship interview, you will be asked questions about your application and background. Your English speaking skills are tested as you answer questions, and you will also be tested on writing and reading the English language. During this interview, you will also take a US history and civics exam. This exam consists of questions involving the history and government of the country.
After the interview, you will be contacted by the USCIS concerning your results. You will receive Form N-652 in the mail, which contains information about the interview and your results. Typically, you will also receive a decision regarding your citizenship status, and if you are granted citizenship, you must then attend a ceremony. During this ceremony, an official will read the Oath of Allegiance to the United States for you to repeat, and you will then receive a certificate of naturalization.
AS FEATURED ON:
AS FEATURED ON:

By: vlad_g

Applying for U.S. citizenship requires a general knowledge of American history and government.

By: xixinxing

In many cases, the citizenship process begins with the submission of an application along with documentation supporting the applicant's request.