How do I get Started in Fashion Photography?
Fashion photography is a photography genre that is devoted to creating marketable images of clothing, jewelry and other fashion accessories. A fashion photographer must possess the artistic and technical skills necessary to produce captivating still photos that catch the eye of target consumers. Fashion photography is considered a glamorous field, and it can be very hard to break into this industry. However, starting a career in fashion photography is an achievable dream.
The first step towards a career in fashion photography is to create a professional portfolio. This is the most important marketing tool for any type of photographer. This portfolio should include tear sheets of fashion images that have already been published. If this portfolio is for a newcomer, however, it should include at least 20 high quality prints of the photographer's best images. The whole point of the portfolio is to show off a photographer's technical and artistic skills, so it should include images using a variety of backgrounds, filters, lights, angles and props.
Many potential employers prefer to see a common thread throughout the portfolio. The pictures do not all have to relate to one another, but the fashion photographer's personality and style should come through. The images in the portfolio should also relate to the job the photographer is trying to land. For example, if the desired job is an advertising gig, the portfolio should be product shots or still-lifes relating. It doesn't hurt to have just one or two images of another photographic style, however. Strong portraits are good to include because people tend to remember them.
Fashion photographers also need to create a professional website. This is an inexpensive way to display a large number of photos and show off image editing skills. A fashion photographer's website should include portfolio images as well as any other quality photos that give a sense of the person's photographic style. The website should also include the photographer's professional background along with the a list of fees charged for providing various fashion photography services.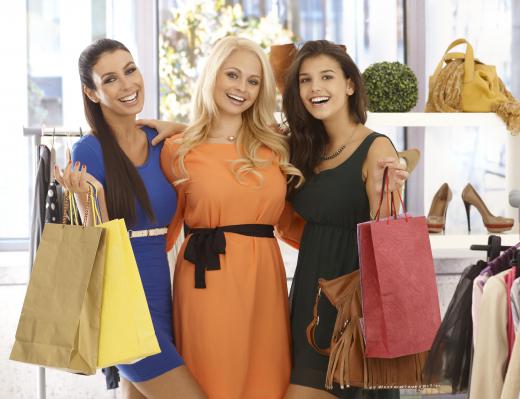 After creating a professional portfolio and website, an aspiring fashion photographer should start networking with marketing directors at their local fashion boutiques, modeling agencies and advertising companies. Another good idea is to introduce themselves to photo editors at mail-order catalogs and ask to be put into their photography pool. They should also send introductory letters to photo editors at magazines and newspapers, but should not be surprised if they hear nothing back right away.
A degree is not a requirement to break into the field of fashion photography. However, a photography degree can be helpful in making industry contacts and earning hands-on photography training. Many photography college programs require students to complete an internship before graduating, and this is another opportunity to network and increase creative and technical skills. Enrolling in coursework focusing on fashion design, merchandising and marketing is a plus for those who wish to enter the fashion photography field.
Fashion photography can be a lucrative, glamorous field for photographers with a passion for fashion. There are many who believe fashion photographers will always in demand because there will always be clothing to market. Those with talent in fashion photography can typically find employment at fashion magazines, fashion advertising agencies, fashion houses, clothing manufacturers or retailers, direct-mail companies or newspapers.
AS FEATURED ON:
AS FEATURED ON:

By: goodluz

Photo editors at magazines are good contacts for photographers.

By: Photographee.eu

Those planning to make a career out of fashion photography should consider attending courses at art or photography schools.

By: nyul

Local boutiques may need assistance with photography for advertising or marketing campaigns.

By: Wrangler

Aspiring fashion photographers should network with marketing directors at fashion boutiques and modeling agencies.