How do I get Healthy Gums? (with pictures)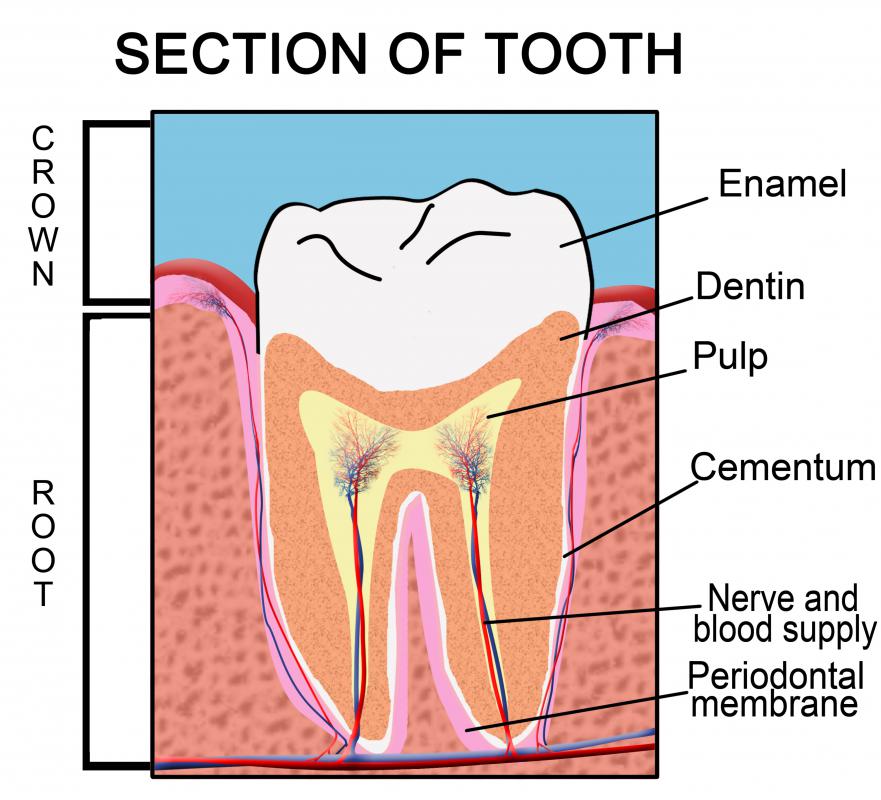 Healthy gums play a large part in the health of the entire mouth, and it is necessary to make sure your gums are healthy and clean as well as your teeth. One common sign of unhealthy gums or gum disease is bleeding gums; if this occurs, it may be necessary to increase your oral hygiene practices, as well as to visit your dentist. In general, the best way to get healthy gums is to maintain the health of the entire mouth.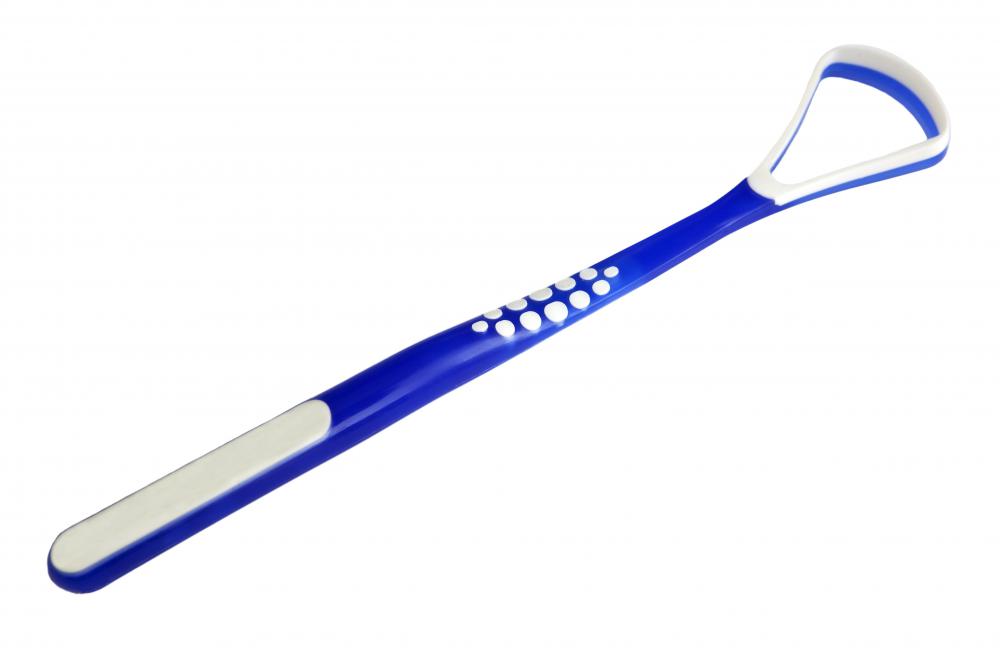 Healthy gums begin with the foods you eat. Foods that contain sugar can stay in the mouth and create bacteria and plaque, which can lead to gum disease. Begin by cutting back on sugary foods and, if sugary foods are eaten, by brushing the teeth immediately after, or at least swishing with water. Keep in mind that sugary drinks such as soda are especially harmful to the teeth and gums.
Next, brushing the teeth is an important part of healthy gums. Choose a soft-bristled toothbrush to avoid injuring the gums, and replace the toothbrush every three months. Brush gently around the teeth and up into the gumline. Though this may cause slight bleeding initially, it should soon stop with regular gentle brushing. It is generally recommended that you brush your teeth at least twice a day, and three times a day if possible. If there is no time to brush after lunch, at least rinse the mouth with water after meals.
Flossing daily is another important practice for healthy gums. Floss gently around every tooth, flossing up into the gumline and making a "C" shape with the floss around the teeth. This is an excellent way to help remove and prevent plaque. It is generally only necessary to floss once a day. Finally, using mouthwash regularly can be a great way to kill plaque-causing bacteria in the mouth and on the gums. Some people also use a tongue scraper to remove bacteria from the surface of the tongue.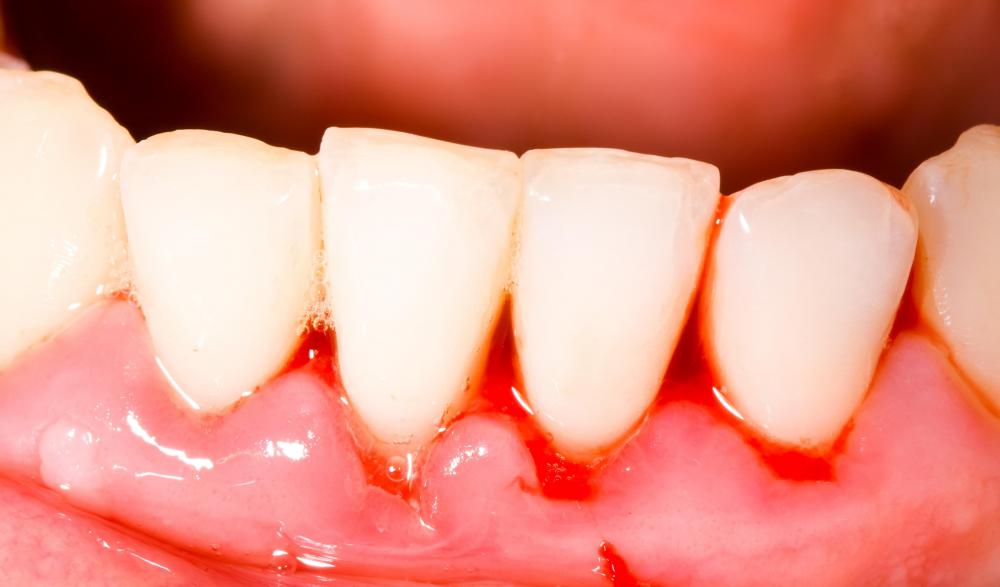 Finally, remember to get regular cleanings at the dentist. Most dentists recommend getting a full cleaning every six months to maintain a healthy mouth. A dentist will also be able to check for warning signs of gum disease or cavities, and will be able to recommend specific practices for improvement. In most instances, getting healthy gums is a matter of common sense and good oral hygiene. If gums continue to bleed, or are especially painful, an appointment with the dentist is in order.
The teeth and gums should be cleaned regularly to keep them healthy.

A tongue scraper, which can help with oral hygiene.

Replace your toothbrush every 3 months.

Mouthwash helps kill bacteria.

Unhealthy gums can be caused by disease, which can trigger bleeding.

Healthy gums require regular flossing.

Establishing better oral hygiene habits may help improve the healthiness of gums.

Regularly tongue brushing removes harmful plaque-causing bacteria.

For healthier gums, choose fresh fruits over processed sugars.

Proper dental care and regular visits to the dentist can help keep gums healthy.

Regular brushing can kill the bacteria that causes gum infections.

Brushing the tongue can help prevent bacterial growth in the mouth.

Women should pay particularly close attention to oral hygiene during pregnancy.