How do I get a Security Deposit Refund?
The steps you'll have to take to get a security deposit refund depend on the laws of your jurisdiction and the type of security deposit you have made. If you paid a security deposit for a car or locker rental, many jurisdictions have laws that require businesses to refund the deposit upon your return of the rental car or locker keys, regardless of whether or not you actually request a refund. Refunds on rental homes and apartments, however, are often handled much differently. In many cases, you must vacate the property according to the terms of your lease to get your security deposit back. If you have damaged the property, however, the landlord usually has the right to deduct damage compensation from the amount of your deposit.
The type of security deposit you've paid influences the steps you'll have to take to get a security deposit refund. In most jurisdictions, there are laws that govern security deposits, and they often differ based on the type of property for which they are collected. For example, you may pay a security deposit to rent a house or apartment, car, vacation property, or even a locker at an amusement park.
The first step you may take when you want to get a security deposit refund is checking the contract or lease you signed when you paid the deposit. Usually, such contracts detail the reasons for the security deposit, where and by whom it is held, and how and when you can seek a refund. If you do not have a contract or it doesn't seem clear, you may also do an Internet search for security deposit refund laws that apply in your specific jurisdiction.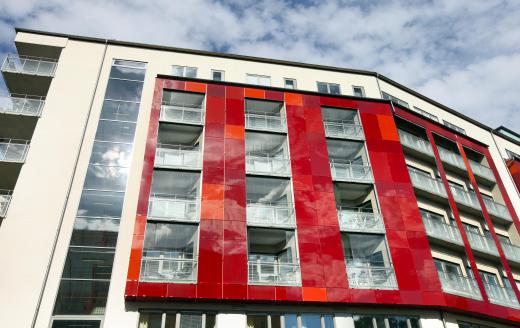 Often, security deposits are refunded for cars, vacation homes, lockers, and similar types of property when you return the property or keys. A security deposit may be refunded automatically, but in some places, you may have to request a refund. Depending in the type of property in question, the business owner may inspect for damages before issuing a refund.
Deposits for rental properties are often handled a bit differently. In many places, you have to provide the landlord with proper notice of your intent to vacate the property, unless the date on which you will vacate has already been decided in writing. Then, you usually have to return the keys to the landlord to give him possession of the property. Many jurisdictions require renters to provide a forwarding address to the landlord as well. Once, you've completed these steps, the landlord is usually given a reasonable amount of time to inspect the property before returning your security deposit, minus fees for any damages you caused.
AS FEATURED ON:
AS FEATURED ON:

By: Monkey Business

Renters typically need to take several steps to get a security deposit refund.

By: Mikael Damkier

A security deposit may be paid to rent an apartment.

By: Syda Productions

A tenant generally receives his or her security deposit upon vacating the property at the conclusion of her or his lease.