How do I Dispute a Credit Card Charge?
Finding an unexplained charge on your credit card can be both scary and frustrating. Luckily, credit card users are able to dispute a credit card charge that is incorrect or false. The best way to address having to dispute a credit card charge is to closely monitor your credit card statements and bills. Catching errors quickly is one of the best ways to successfully challenge incorrect charges on your credit card.
Inaccurate credit card charges are frequently found when the bill comes in the mail. Carefully look into items you think are incorrect to make sure the charge is indeed wrong before attempting to dispute a credit card charge. Check all receipts and purchases to verify prices or dates, and be sure to have accurate information when you begin the dispute process.
Sometimes a credit card dispute stems from poor service or product dissatisfaction rather than a billing error. Company policies may vary when it comes to refunding a charge for lack of customer satisfaction. In some cases, credit card companies will attract clients by offering some type of satisfaction guarantee when you purchase a particular product or service with that card.
A credit dispute caused by fraud or error might be cleared up with a phone call to the originating merchant or the credit card company. If a phone call does not solve the problem, there are certain steps to dispute a credit card charge. The specific process may vary with different credit cards, so contact your card company directly to get the requirements first hand. Usually, the dispute process begins with writing a credit card dispute letter or filling out a dispute form provided by the credit card company.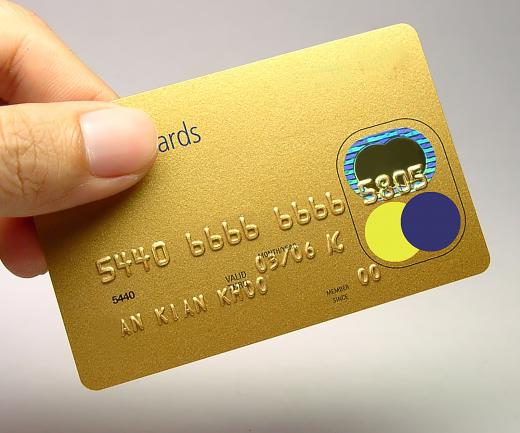 Take care to fill out the dispute letter or form completely and offer as much information as possible. Include copies of all receipts and sales or service agreements when applicable. Send the paperwork via certified mail to ensure notification when the credit card company receives your dispute. Some companies have timelines for filing disputes, and a 60-day deadline from the date of purchase is common.
The credit card company will usually respond to a dispute within 30 days of receiving the paperwork. The company may refund your money right away or initiate a credit card dispute investigation, which might last up to 90 days. During an official dispute investigation, you are typically protected from having to pay the principle on the charge in question as well as any accruing interest. Continue paying other charges on the credit card bill, however, to avoid damaging your credit score.
AS FEATURED ON:
AS FEATURED ON:

Credit card logos.

Credit card being swiped through a terminal.

By: Tan Kian Khoon

A credit card.

By: nyul

It is important to closely monitor bills to keep track of credit card charges.