How Do I Curl Thick Hair?
To curl thick hair, it's best to start with clean hair, free from styling products. The buildup of styling products, such as hairspray, gels, and mousses cause the hair to become sticky, making it resistant to curling. Washing the hair with a volumizing shampoo and using a moisturizing conditioner will help curl thick hair by making it more flexible. The conditioner should be thoroughly rinsed out so it doesn't make the hair too limp.
After the hair has been washed and conditioned, it should be dried in small sections, focusing on the roots. This will give the hair more volume, but the heat should not be concentrated on the ends of the hair because they may get dried out and not curl well. When hair is completely dry, a styling gel or mousse should be distributed evenly throughout the hair to make it more amendable to the curling process.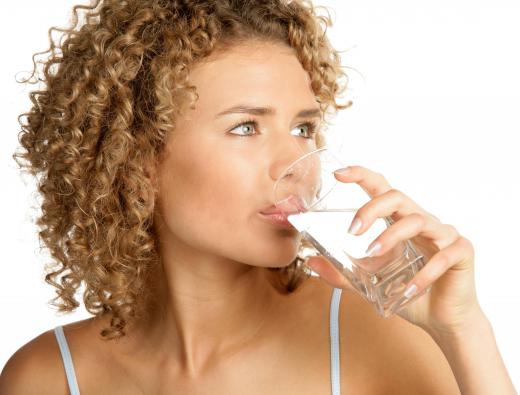 To curl thick hair, electric rollers can be used, as can a curling iron. If desired, rolling the hair with regular foam or plastic curlers can also produce a good result. Hot curling appliances, however, are convenient and curl thick hair in a fraction of the time that it takes to curl with regular curlers. When using a curling iron to curl thick hair, the hair needs to be kept in contact with the barrel of the appliance for at least several seconds. Releasing the curling iron too soon will not adequately lock in the curl.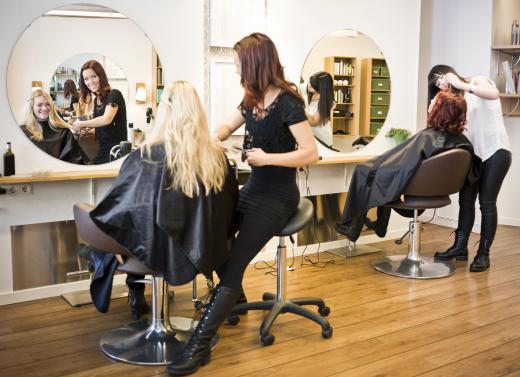 Sometimes, even hot rollers and curling irons won't effectively curl thick hair without the help of thick-hair products. These products are available at many beauty supply stores and drug stores. Getting a body wave or perm might be beneficial to hair that is resistant to curling. A body wave will provide the hair with gentle curls and waves and will help it hold a curl better.
If hair is too thick and won't curl despite repeated efforts, it can be thinned out by a hair stylist. Although thinning out the hair will not change the texture, it will help the style maintain its shape better. When home efforts to curl thick hair don't work, a desirable result can be obtained by vising a hair salon and getting a wash and set. This is a time-tested method of curling the hair using a special setting lotion, followed by rolling the hair in curlers and sitting under the dryer.
AS FEATURED ON:
AS FEATURED ON:

By: studiovespa

A woman with thick, curled hair.

By: gemenacom

If all else fails, a person with thick hair can go to a hair salon to get their hair curled.

By: esp2k

Washing hair with volumizing shampoo and moisturizing conditioners will help curl thick hair.

By: Africa Studio

Individuals with thick or long hair should invest in a professional ceramic curling iron, which will be able to reach high temperatures more quickly than the standard model.

By: Anna Omelchenko

Rolling the hair with foam or plastic curlers will produce curls.