How do I Choose the Best Wrist Heart Rate Monitor?
The term "wrist heart rate monitor" may refer to two distinctly different types of heart rate monitor. The more common version is a unit that includes two pieces: a chest strap sensor, and a wristwatch receiver. The less common version of a wrist heart rate monitor is a unit that is just a wristwatch with sensors built into the top and bottom of the watch face. To get your heart rate reading, you will press your forefinger and thumb against the sensors briefly until your heart rate shows up on the screen. To choose the best wrist heart rate monitor, first decide with design will work best for you.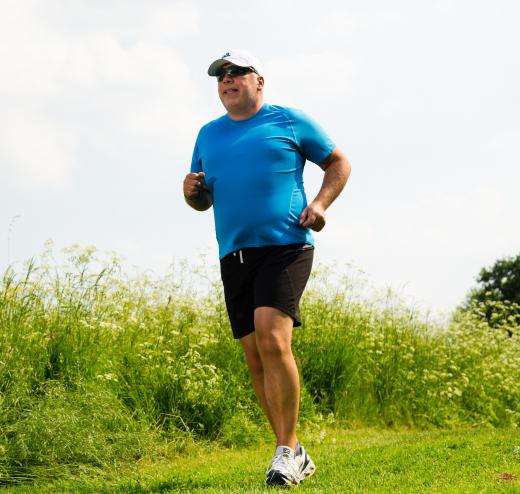 People who participate in rigorous activities such as running or cycling may have difficulty with the type of wrist heart rate monitor that requires you to press fingers against the watch face, because this action is difficult to do when moving. Runners and cyclists would be better off with a unit that uses a chest strap to obtain a heart rate, while displaying the information on the wrist unit. The wrist unit should be waterproof, and it should feature a large, clear display that is easy to read during exercise. Cyclists may want to consider a wrist unit that can attach to the handlebars of the bicycle as well, thereby allowing him or her to read the display without removing a hand from the handlebars.
The additional functions of a wrist heart rate monitor can also dictate which is the best model for you. All heart rate monitors will give you a heart rate reading, but not all will allow you to program your target heart rate zones into the unit, which can then indicate when you have left your target zone by sounding an alarm. Some wrist heart rate monitor models also feature a stopwatch, a calories-burned counter, and even a pedometer. One of the most useful features of the monitor, which is generally only present on very high end models, is an ability to interface with a computer to log training information.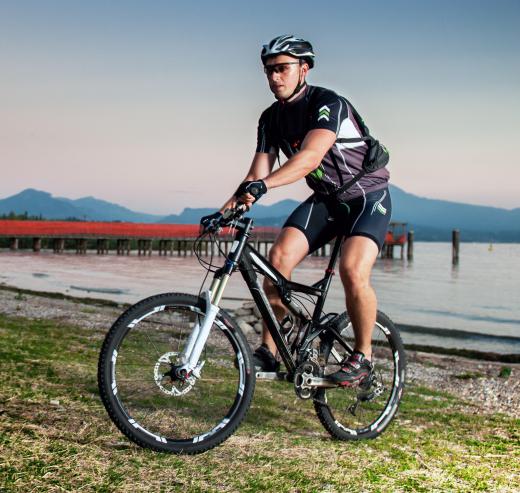 Make sure the wrist unit is large enough to provide a clear display, but compact enough to avoid interfering with normal wrist function. The buttons on the wrist unit should be large and easy to press, thereby making navigation of the various menus much easier. The wrist band should be comfortable and highly adjustable to ensure it will fit your wrist snugly.


By: Unclesam

There are two different kinds of wrist heart rate monitors, one of which includes a display unit and a chest strap sensor.

By: Picture-Factory

Runners often use heart rate monitors.

By: Maridav

Runners may use athletic watches to monitor their speed, distance, and heart rate.

By: pershing

Cyclists may want to consider a wrist unit that can attach to the handlebars of the bicycle as well.