How Do I Choose the Best Wine Glasses for Wedding Favors?
There are several things to keep in mind when you are looking at the available selection of wine glasses for wedding favors. Price should be on the top of your list since most couples who are planning a wedding are working within a budget. Other things to consider are the size and type of the glasses and how you will wrap and display them.
The first step in choosing wine glasses for wedding favors is to determine out how many you will need. Favors can be given to each guest attending the wedding. It is also perfectly acceptable to give one favor to each couple that attends, reducing the number of glasses you need and saving money. Once you have determined how many favors you will need, add a few additional glasses to the total so that you will have a few extra on hand.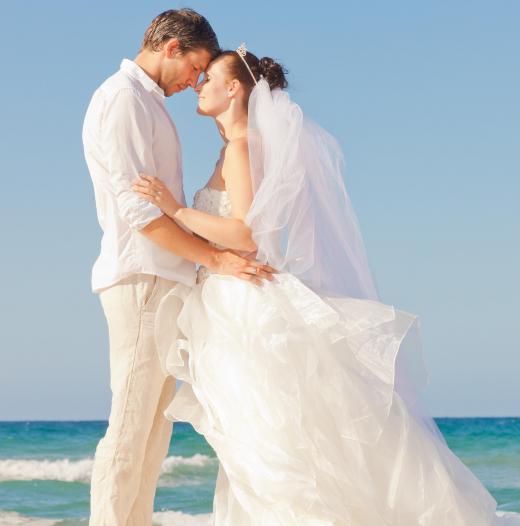 Another factor to consider is whether you will be giving the wine glasses empty or filling them. For example, wine glasses can be filled with a votive candle or chocolates wrapped in colors that match your wedding color scheme. The glasses can also be given empty or used at the wedding by those drinking wine. Decide what, if anything, you will put in the glasses before you start looking for ones to use as favors. This will help you choose glasses that will hold the items you plan to put inside.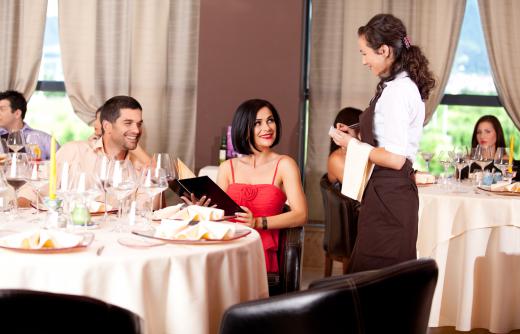 Wine glasses for wedding favors come in a large assortment of shapes, sizes and styles. From plain to fancy, etched or stemless, there is a wine glass for every person's taste and budget. Look for glasses that are visually appealing to you as well as within your price range. Choose a glass that is not flimsy or that is, perhaps, unbreakable. Try to choose wine glasses that stand out, as they will be kept by your wedding guests as a keepsake of your special day.
Having the wine glasses personalized with your names and wedding date is a nice touch for the favor. Stores that specialize in wedding favors may be able to supply you with wine glasses for wedding favors that can be personalized. If you prefer, you can always use one vendor to supply the glasses and another to personalize them.
Wedding favors are usually wrapped and displayed at the wedding reception. Choose wrapping for your glasses that reflects your wedding colors or wrap the glasses in cellophane and tie them closed with personalized ribbons that have the couple's names and wedding date on it. Take special care when transporting the wine glasses to the reception hall, and make sure they are packaged properly to ensure that they don't break


By: Elenathewise

A wine glass.

By: detailblick

A couple getting married.

By: shotsstudio

People at a wedding reception with wine glass wedding favors.