How Do I Choose the Best Treadmill Mat?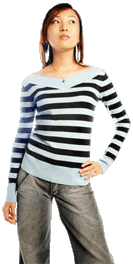 When choosing a treadmill mat to place under a piece of fitness equipment, you need to consider several factors. The mat should be large enough to accommodate the equipment that is placed on top of it. You'll also want to choose a mat that will be durable enough to hold the weight of your machine, while protecting your carpet or flooring. You might find a treadmill mat that is specifically made for protecting carpeting, while others are made to place on hardwood or vinyl floors.
Where you shop for your treadmill mat is equally important. It's not advisable to acquire a second-hand fitness mat. A used mat may be worn or frayed, and may not offer adequate floor protection. If you buy your mat from an online auction without being able to see it in person, read the description carefully. Note any damage or flaws and inquire about obtaining a refund or exchange if it arrives damaged.
Shopping at a fitness or sporting goods store is a good idea when looking for fitness equipment mats. In a specialty shop you should be able to find a knowledgeable sales associate who can answer any questions you may have regarding what type of treadmill mat to buy. The cost of a fitness mat could be somewhat higher at a fitness or sporting goods store, but these shops generally offer the best name brands.
When choosing a treadmill mat, resist the temptation to save money by buying a mat designed for basic exercise. A yoga or Pilates mat is made for a person to exercise on, not designed to hold heavy equipment such as a treadmill. Buy a heavy duty mat specifically designed to hold the weight of your machine. Make note of how much your treadmill weighs before you go shopping. In general, the thicker the treadmill mat is, the more expensive it will be, as there will be more material used to make it.
Various other factors should be considered before you select an exercise equipment mat. If you own a very large treadmill, look for a mat that is labeled as extra long. A fitness mat should be made with quality materials such as polyvinyl chloride (PVC) which is easy to clean. Choose a fitness equipment mat that can be wiped down with a damp cloth. In addition, make sure the exercise equipment mat is made to absorb shock and vibration from your treadmill.


Woman with hand on her hip