How do I Choose the Best Traffic Violation Attorney?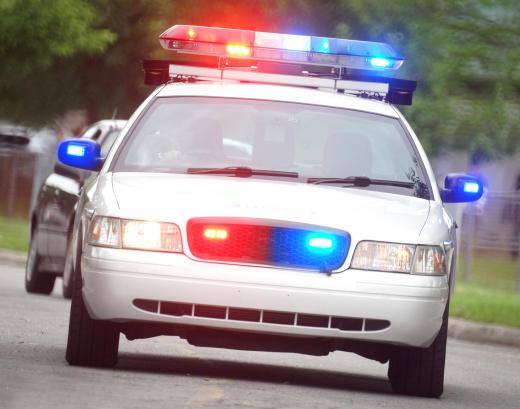 Because traffic laws are generally created and enforced on a state level, penalties and fines for violations vary from state to state. An individual who wants to hire a qualified traffic violation attorney should look for one in the state in which the violation occurred. The traffic violation attorney should not only know the traffic laws of the state, the lawyer should have experience in the local court system, should be willing to provide information about success rates, and should be willing to provide referrals.
At first glance, hiring a traffic violation attorney for a normal traffic ticket may seem like a waste of money. Paying a traffic violation is not just about the fine involved. Admitting guilt for a traffic offense can increase traffic violation points, leading to a suspended license. This could be a particular problem for those who drive for a living, such as truck drivers. In addition, car insurance rates can increase as a result of violating traffic laws.
An experienced traffic violation attorney should not just know the law, the lawyer should know the local court system and the individuals involved in traffic violation cases. For example, it would be helpful for traffic violation case if the lawyer knows what types of arguments will appeal to a given judge. The right attorney will also know the technical processes involved in trying to appeal a conviction or to get a case adjourned to minimize the chance of the police officer who wrote the ticket getting to court. If the officer is unable to attend court when a traffic ticket is contested, the ticket is usually dismissed.
Attorneys have track records. A good traffic violation attorney should have a history of getting fines or points substantially reduced, and he should have experience getting outright dismissals. On the other hand, if the lawyer guarantees success, he should be avoided. No one can guarantee that every case will be dismissed.
A traffic violation lawyer should also be willing to give referrals. In addition to checking referrals, the individual who is interested in hiring the lawyer can check with the state bar association to see if the attorney has a record of any disciplinary actions. If the lawyer is unwilling to provide referrals, the lawyer is probably the wrong choice.
When the traffic violation involves a criminal offense, such as driving under the influence of alcohol, a lawyer who specializes in that type of law should be hired instead of a traffic violation attorney. It is still important to the check experience levels, referrals, and track records of any attorney under consideration.


By: mario beauregard

Traffic violation attorneys look into the conduct of officers who perform traffic stops.

By: LukaTDB

A good traffic violation attorney should have a history of getting fines or points reduced.