How Do I Choose the Best Trading Business Ideas?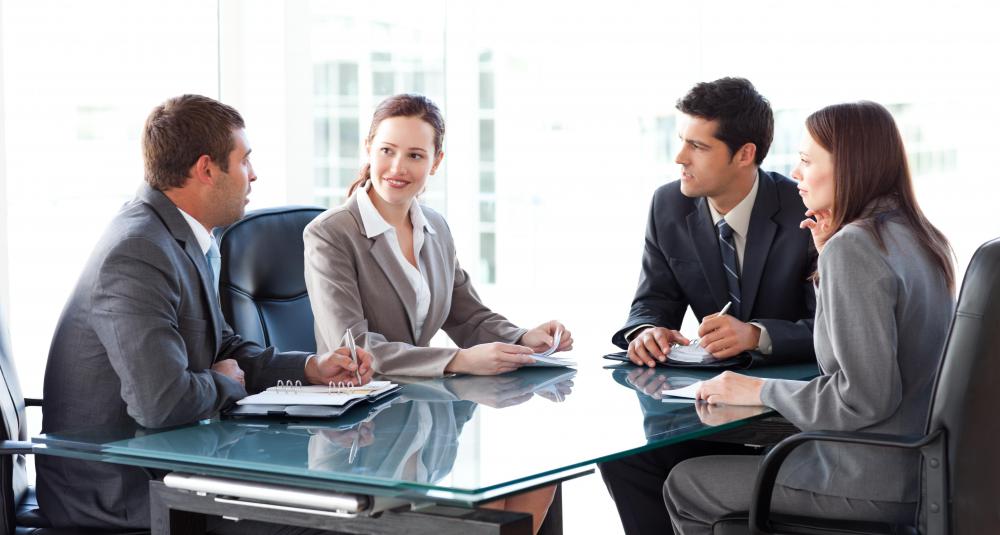 There are numerous trading business ideas that can provide an abundance of opportunity and profitability to your company. Many individuals begin their trading career by using their own capital to take advantage of the trading opportunities in the marketplace. Those with a positive trading record can advance into managing the capital of outside investors and using their capital to execute profitable trades. In addition to trading capital, providing educational and research services to other traders can also be one of the best trading business ideas to incorporate into a profitable business model.
One of the best trading business ideas to implement is that of becoming a professional day trader. This business idea revolves around an aspiring trader analyzing market opportunities and trading his or her own capital in order to generate positive returns. This business model is very simple to implement as a person looking to become a day trader will only need to have Internet access, an open trading account, and capital to trade. Although this trading business model is simple to start, it is not necessarily easy to succeed. Day traders need to work continuously in developing profitable trading strategies that are best suited to their personality and investment goals.
Traders with a history of generating positive returns may seek to manage and trade the capital of other investors. Often, trading business ideas revolving around this model have the potential to become extremely profitable if done correctly. Individuals looking to manage outside capital will need to be licensed by the appropriate regulatory organization. In the United States, traders who manage the capital of other investors are subject to the rules and regulations set forth by the Securities and Exchange Commission (SEC). The licensing requirements will vary depending upon the country in which the trader is located, but most countries will require that traders managing outside funds be licensed.
Another profitable trading business idea consists of providing trading education to aspiring traders. There are thousands of traders throughout the world and many of them are constantly seeking new concepts and strategies that can help them improve their trading results. One of the best trading business ideas that someone can incorporate into his or her business is to provide these educational services. Trader training can be provided in multiple formats, including electronic books and courses, or live training seminars.
Providing research services to active traders is also among the best trading business ideas to implement. Traders are often looking for new opportunities in a variety of marketplaces, but because they can become so engulfed in the day-to-day tasks associated with trading, they often fail to make time to research new opportunities. A person who is excellent in researching new trading opportunities can benefit greatly by selling this research to other traders.
Traders with a history of generating positive returns may seek to manage and trade the capital of other investors.